The Art of Wildcrafting
Visit the Living Centre at Carolinian Canada's 2019 Member and Friends Tour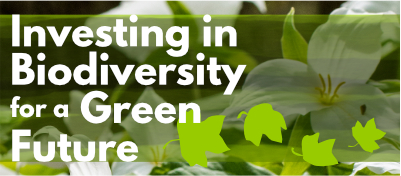 Ethical Foraging Workshops
Join the Living Centre for their regular series of Herb Walks. The walks take place Friday evenings from April to September - aprox. 3h length, from 6:30pm until dark. Here is what the Living Centre has to say about the program:
Foraging is the act of finding and gathering wild and native plants. For the majority of our existence on this planet, human beings have been foragers and gatherers of plants. By engaging in this age-old practice we can provide ourselves with healthy and free food, culinary delights and numerous gifts of the natural world. We can become more self-reliant, and connect on a much deeper level to the landscape in which we live.

Over the course of the six months - three seasons, you will go from learning foraging basics to incorporating wild plants into your everyday life and gain the knowledge to confidently share what you know with others.

- the Living Centre
Register for an Herb Walk today!