Carolinian Canada
This page is provided in its archive form and may not be further updates | Updates and new content are posted to caroliniancanada.ca
Sponsors and Contributors
Carolinian Canada depends on the generous donations of our members, sponsors and contributors.  As a coalition, our strength comes from the network of individuals and organizations that make up the backbone of the conservation community.
Major Contributors
Thank you to all contributors for greening the future through landscape scale ecosystem recovery since 2005. Here are just a few.
Big Picture Supporters
Visionary Patrons
Ecosystem Stewards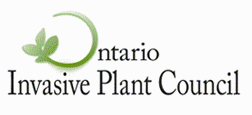 Sustaining Sponsors
Generous Supporters
Software Donations
Carolinian Canada is a distributed office, with staff and board members operating out of diverse communities across southwestern Ontario.  The following generous software donations strengthen our team and make our daily efforts efficient.
| | |
| --- | --- |
| | The Podio platform gives our team the tools we need to make collaboration simple and efficient.  With Podio, we keep track of tasks and deadlines, manage deliverables, and synchronize our efforts. The software is simple and flexible to fit almost any of our needs. Podio generously donated licences for our entire team to get up and running, and you can read about their sponsorship program here |
|   |   |
|   |   |
Carolinian Canada is a network of leaders growing healthy landscapes for a green future in the Carolinian Zone in the spirit and practice of reconciliation.
Carolinian Canada will make every effort to provide assistance making materials accessible on request. Contact info@carolinian.org for more information