Carolinian Canada
This page is provided in its archive form and may not be further updates | Updates and new content are posted to caroliniancanada.ca
The Landowner Leaders Program Process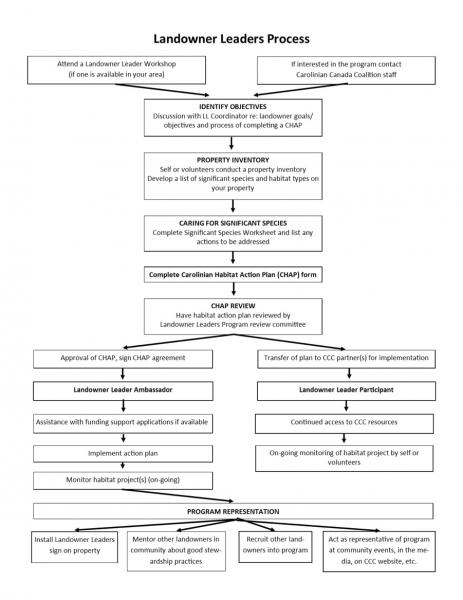 Once your CHAP is complete, Carolinian Canada Coalition staff will review it. If approved, you will be recognized as a Landowner Leaders Ambassador and will be given a sign for your property. You may choose to include your property in our list of demonstration sites, to be viewed form the road or by permission only.
Expectations of Landowner Leaders
Identify objectives for your property
Work with Carolinian Canada Coalition staff to develop a Carolinian Habitat Action Plan (CHAP) for your property
Implement your CHAP
Monitor the progress of your CHAP
Act as a representative of the Landowner Leaders Program
Carolinian Canada is a network of leaders growing healthy landscapes for a green future in the Carolinian Zone in the spirit and practice of reconciliation.
Carolinian Canada will make every effort to provide assistance making materials accessible on request. Contact info@carolinian.org for more information