Forum 2016 - Restoring Resilience: Big Impacts Across Small Spaces
Tuesday, October 25, 2016

to

Wednesday, October 26, 2016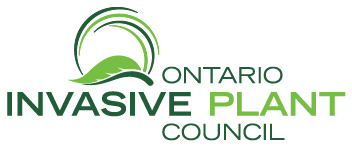 NOTE:
The
Restoring Resilience: Big Impacts Across Small Spaces AGM and Ecosystem Recovery Forum
is a
separate
event from the evening talk with Doug Tallamy held on the evening of October 25
th
. Doug Tallamy is the keynote speaker for the
Restoring Resilience: Big Impacts Across Small Spaces AGM and Ecosystem Recovery Forum,
and will be speaking on the same topic.
Registration for Doug Tallamy's talk is below. Click here to jump to the talk
October 25-26 at the Toronto Botanical Gardens
Click to View
This year, the Ontario Invasive Plant Council and the Carolinian Canada Coalition are joining forces to host OIPC's Invasive Plant Conference / Annual General Meeting and Carolinian Canada's annual Ecosystem Recovery Forum.
"Restoring Resilience: Big Impacts Across Small Spaces" will focus on recovering ecosystem health at all scales, from backyards to landscapes, in the context of changing climate, biodiversity loss, invasive species, and the growing disconnect between society and nature. The conference will bring together 350-plus conservation practitioners and interested laypeople from across Ontario to connect with those working in the fields of invasive plants and ecosystem recovery, spreading the word on exciting new projects, innovations, and accomplishments. Building on the eloquent message of our keynote speaker, Doug Tallamy, in his book, "Bringing Nature Home," the event will especially emphasize "the why and the how" of restoring native biodiversity and habitat in the cities, towns and settled landscapes of Ontario.
Partners and Sponsors
Gold Sponsors
Silver Sponsors

Bronze Sponsors
Toronto and Region Conservation

Friends
---
The Ontario Invasive Plant Council and the Carolinian Canada Coalition, in partnership with the Toronto Botanical Gardens present:
Rebuilding Nature's Relationships at Home
Presented by: Doug Tallamy, acclaimed author of Bringing Nature Home
Joined by David Miller, president and CEO of World Wildlife Fund Canada, who will discuss how Canadians can support wildlife by caring for nature in their own communities and gardens, and Toronto native gardening expert and author, Lorraine Johnson as emcee.
October 25, 2016; 7:00pm-9:00pm
Floral Hall, 777 Lawrence Avenue E,
Toronto
About the Talk
Specialized relationships between animals and plants are the norm in nature rather than the exception. It is specialized relationships that provide our birds with insects and berries that disperse our bloodroot seeds that pollinate our goldenrod, and so on. Plants that evolved in concert with local animals provide for their needs better than plants that evolved elsewhere. Tallamy will explain why this is so, why specialized food relationships determine the stability and complexity of the local food webs that support animal diversity, why our yards and gardens are essential parts of the ecosystems that sustain us, how we can use our residential landscapes to connect the isolated habitat fragments around us and produce valuable ecosystem services, and what we can do to make our landscapes living ecosystems once again.
About Doug
Doug Tallamy is a professor in the Department of Entomology and Wildlife Ecology at the University of Delaware, where he has authored 84 research publications and has taught for 34 years. Chief among his research goals is to better understand the many ways insects interact with plants and how such interactions determine the diversity of animal communities. His book Bringing Nature Home was published by Timber Press in 2007 and was awarded the 2008 Silver Medal by the Garden Writers' Association. The Living Landscape, co-authored with Rick Darke, was published in 2014. Among his awards are the Garden Club of America Margaret Douglas Medal for Conservation and the Tom Dodd, Jr. Award of Excellence.
Partners and Sponsors
---
For questions or concerns, contact:
Kellie Sherman
Coordinator
Ontario Invasive Plant Council
Kellie@oninvasives.ca
1.705.748.6324 ext. 243

Jarmo Jalava
Director of Ecosystem Recovery
Carolinian Canada Coalition
jjalava@carolinian.org
1.519.271.7627

Registration issues, contact:
Tristan Bentley
I.T Systems Coordinator
Carolinian Canada Coalition
info@carolinian.org
---
Accommodation Information
A block of rooms has been set aside at the Toronto Don Valley Hotel and Suites, 175 Wynford Drive, Toronto, ON, M3C 1J3, only a seven minute drive from the Toronto Botanical Gardens, at a rate of $111.00 for the night of October 25th. 
To obtain this rate, book your room no later than September 25th, 2016, using "Ontario Invasive Plant Council".
Contact Information
Toronto Don Valley Hotel & Suites
Call: 1-877-474-6835, (416) 385-6721
Fax (416) 385-6700, or
E-mail: reservations@tdvhotel.com
Carolinian Canada will make every effort to provide assistance making materials accessible on request. Contact
info@carolinian.org
for more information