Conservation is everybody's business
The past year has been one of transition. It began with some loss in funding but ultimately by year-end things had stabilized by focusing on new and more sustainable funding sources. Our 2014-17 strategic plan is winding down successfully with new partnerships, programs and the initiation of the Big Picture Collaborative. We are looking forward to building on this success to develop a 5 year strategy going forward. With hundreds of partners in our network we are now in a good position to update the Big Picture and develop an ecoregional monitoring framework to measure collective progress in conservation across the region. We see an opportunity to reverse habitat loss in the region by working strongly together in a coordinated and targeted way and reaching out to new sectors. One of the highlights of the year was the launch of "In the Zone." This partnership with WWF-Canada exemplifies how Carolinian Canada links local to global with a strong focus on science and effective action. Our new citizen science tool, the In the Zone Tracker, will help engage and track conservation action across a multi-stakeholder and working landscapes. Our Landowner Leader and Go Wild Grow Wild expo has brought together many passionate people, new to the Big Picture. As a small organization with a big vision, we focus on connecting the work of many great partners across the landscape so that together we can have greater impact to save the unique biodiversity of this zone. If you are part of our network, we thank you for your care for this region. If you are not yet part of the Big Picture conservation strategy, we invite you to explore how we can work together for a green future. Conservation is everybody's business.
Don Pearson,
Chair
Mission
Advance a collaborative conservation strategy for healthy ecosystems in Ontario's Carolinian Life Zone.
Vision
Greening the Future in Carolinian Canada
The Coalition's vision for healthy landscapes is demonstrated by the Big Picture, an important tool for hundreds of conservation allies and stakeholders to restore a natural heritage system in harmony with existing land uses. The Coalition uses the Big Picture as a basis for exploring key issues, networking between stakeholders, promoting a researched understanding and catalyzing effective action.
Board Groups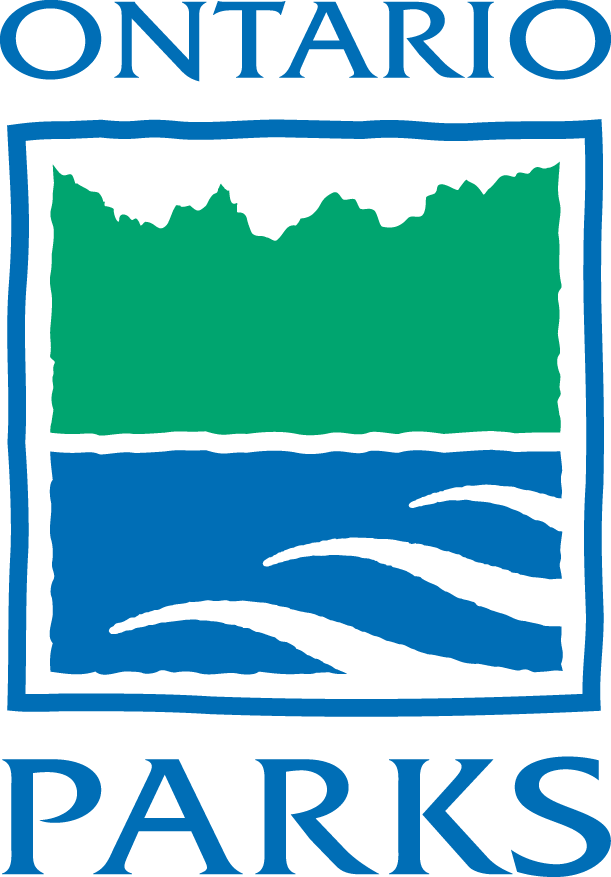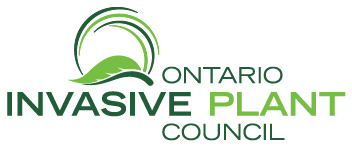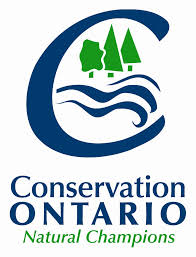 Board of Directors
The Carolinian Canada Team
This Year in the Big Picture
Since 2000, Carolinian Canada's Big Picture strategy has been widely recognized as a leading edge tool for collective conservation and climate adaptation on a multi use working landscape. However, our Big Picture Discussion Paper (2015) shows that we need to double natural infrastructure in Ontario's deep south to meet recommended targets for healthy landscapes. In addition, current climate models predict that within 50 years, there will be significant biodiversity shifts, which will require a network of interconnected healthy habitats. An updated, focused and comprehensive strategy is urgently required to ensure ecosystem, climate and community health in our region. We are very pleased to announce that Ontario Trillium Foundation is prepared to support this ambitious initiative through their Collective Impact funding stream. In 2017 we started to develop a proposal to:
Update the Big Picture strategy and identify shared targets for natural infrastructure, ecosystems and biodiversity in the context of climate change, public health and economy
Develop a multi‐stakeholder monitoring system to track progress
Meaningfully engage diverse sector leaders and establish more public and private partnerships
Develop a recognition system and other tools to incentivize and assist more target sectors to improve, create and/or monitor habitat
Provide data for Ontario's State of Biodiversity reporting and other high-level monitoring programs.
Assist other regions of Ontario interested in developing a similar model. If the proposal we submit in 2018 is successful, the Collective Impact grant will fund the Big Picture Collaborative for the next five years, with part of the grant being shared with collaborators.
Ecosystem Recovery Forum 2016
In late October, over 300 conservation practitioners and interested laypeople from across Ontario converged on the Toronto Botanical Garden for the "Restoring Resilience: Big Impacts across Small Spaces" conference. The event, co-organized with the Ontario Invasive Plant Council (OIPC), doubled as Carolinian Canada's annual Ecosystem Recovery Forum and OIPC's Annual General Meeting. The forum fittingly had dual, but integrally-connected, themes: how to address the rapidly-growing problem of invasive species, alongside the benefits of restoring habitat with native species, even in small spaces such as private gardens, on a working landscape. Highlight's included keynote talks by renowned entomologist and award-winning author Dr. Doug Tallamy of the University of Delaware. With solid science, incisive wit and jaw-dropping photos, Tallamy demonstrated how essential native plants are to the food webs that support wildlife populations, and how native plants can be creatively and attractively incorporated into our gardens. The conference also included an array of stimulating talks from experts in ecological restoration and invasive plant management. The Ontario Ministry of Natural Resources and Forestry, WWF - Canada, Toronto Botanical Garden and the many generous sponsors are thanked for helping make this event such a great success!
Landowner Leaders Passes 2-Year Target
Thanks to generous funding from Environment & Climate Change Canada's Habitat Stewardship Program we recruited 12 new private landowners to our Landowner Leaders program to strategically steward, restore and promote healthy ecosystems on private lands across the Carolinian Zone. We exceeded our two-year target of 360 ha in a single year by adding 478 hectares of habitat to the program! Over 30 private and corporate Landowner Leaders are now ambassadors for ecosystem health. Carolinian woodlands, prairies and wetlands are being cared for, providing important habitat for at least 36 species at risk, including Acadian Flycatcher, American Ginseng, Eastern Foxsnake, Gray Ratsnake, American Badger, Dense Blazing Star, Bobolink, Blanding's Turtle and Monarch butterfly. We supported landowner projects by helping develop habitat plans, offering expertise, and supplying funding to implement habitat projects with the collaboration of many partner agencies, businesses and volunteers.
Committed to Conservation
In return, our Landowner Leaders volunteered over 120 days of their time by sharing stories and knowledge at the Go Wild Grow Wild expo, via their profiles on our web site, and by hosting demo tours of their properties. Dan and Marjorie Braatz exemplify the enthusiasm for the program: "[We] are totally committed to conservation and restoration of the natural habitat of our property for all species. The flora, fauna and wildlife species are abundant and this property is one of the few left on Lake St. Clair that remains natural without hardened shoreline. It is also the crossroads of the Mississippi and Atlantic migratory bird flyways. We are very proud of this and it is our explicit desire to serve as landowner stewards to protect the species that can't speak for themselves by restoring and maintaining this very special habitat location…It currently is a phenomenal natural canvas that we feel can be made into a Carolinian natural masterpiece…Marjorie and I are very eager to begin and could not do it without the support of the funds from grants and the expertise of the Landowner Leader's Program…."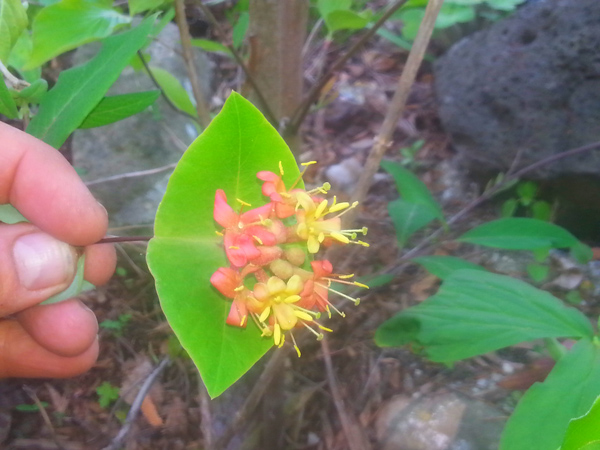 In the Zone Signs Up 250+ Gardeners in First Week!
A new native-species gardening program was developed this year, aimed to help Southern Ontario residents and businesses transform their properties into vital habitat for wildlife that once thrived in the ecologically unique Carolinian Zone.
In the Zone, a collaboration of WWF-Canada and Carolinian Canada, will help restore lost habitat in one of the most biologically diverse and threatened regions of Canada.
Native plants are essential for food and shelter for monarch butterflies, frogs, turtles, owls, bees and other native wildlife, especially as pressures from climate change and human development intensify. By filling in habitat gaps, private green spaces growing native plants can play a critical role in restoring habitat at the backyard, neighbourhood and ecosystem level.
About In the Zone
Makes it easy for wildlife lovers to be part of the solution with:
In the Zone Tracker, an online citizen-science tool that lets gardeners measure their individual impact while making a valuable contribution to our understanding of biodiversity across the Carolinian Zone.
Comprehensive gardening guides for wildflower, woodland and wetland habitats.
Access to gardening and wildlife experts to answer questions about which native plants to grow to benefit wildlife.
Grow a Climate-Smart Yard
London Community Foundation and the City of London are teaming up with Carolinian Canada and In the Zone to help 150 gardens get climate-smart. Native plants are excellent for climate adaptation. We have developed a list of easy-grow and drought resistant plants. In the Zone helps gardeners add native plants successfully to their yard to save energy, save water, guard against extreme weather events, protect air and adapt to climate shifts.
About the Carolinian Zone– we are growing a national movement here
Makes up less than one-quarter of one per cent of Canada's landmass and is home to more than 25 per cent of Canada's population.
Unique biologically rich ecosystems include old growth forests, freshwater wetlands, prairie grassland and oak savannah.
Home to one-third of Canada's at-risk plants and animals, including:

Pollinators: Monarch butterfly and many of Canada's 800 bee species are in decline due to factors such as habitat loss, pesticide use and climate change.
Turtles: Seven of Ontario's eight freshwater turtle species are at-risk. Habitat loss and fragmentation have played a major role in their decline, as has the illegal pet trade.
Birds: At least 30 of the more than 200 bird species that breed in the zone are at-risk, including the red-headed woodpecker and cerulean warbler.
Amphibians: Habitat loss, degraded water quality and pesticides have played a role in the decline of Ontario's amphibians, including the endangered Jefferson salamander and Fowler's toad.
Other wildlife at risk include the southern flying squirrel, eastern foxsnake and American badger.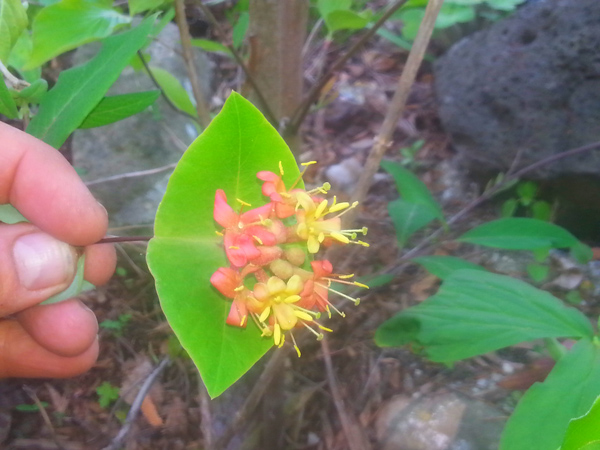 Threats to Carolinian Zone biodiversity
Climate change, non-native species and weak natural heritage policies are diminishing habitat levels across the zone.
Habitat loss:

Natural habitat levels in the zone are at 16 per cent overall and must be doubled to meet federal guidelines for healthy ecosystems.
Mature forests once covered 80 per cent of southern Ontario. Today, woodland cover is just 11 per cent overall and less than three per cent in some places.
Wetlands covered almost 25 per cent of land, but now represent just five per cent.
Less than two per cent of the region's tallgrass prairie remains.
The quality of remaining habitat is often poor due to invasive species, pollution and other human impacts.

Habitat fragmentation: Habitat is degraded as it's broken into smaller pieces by roads and railways.
Loss of native plants: Pollinators, birds and other wildlife need native plants to thrive.
Sarah Winterton, WWF-Canada's director of Nature Connected Communities, says:
"Biodiversity in the Carolinian Zone is under tremendous stress. While some problems seem too big for individuals to tackle, this isn't one of them. Individuals – whether veteran green thumbs or trying their hand at gardening for the first time – have the power to make a difference.
If each of us makes a conscious choice to plant native species, we become part of the solution. What's more, by tracking progress with the In the Zone tracker, gardeners can be citizen scientists contributing to biodiversity research in this ecologically important region."
Michelle Kanter, executive director of Carolinian Canada, says:
"We are on the cusp of major change in the Carolinian Zone – we can either allow our communities to continue to lose life, colour, diversity, frog and bird songs and resources like clean water that are critical to our survival, or we can each take small actions in our yards now to grow a greener, safer and healthier future for our grandchildren and their great grandchildren. The Carolinian Zone's unique nature isn't entirely lost. Together we can save it, one planter, one yard, one street, one neighbourhood at a time."
To learn more about the program, visit InTheZoneGardens.ca.
The Carolinian Zone
The Carolinian Canada Network
AGM 2016: Making Big Picture Connections
On a beautiful summer Friday, Carolinian Canada friends and supporters met the Environmental Commissioner of Ontario, Dianne Saxe and networked at beautiful Backus Heritage Conservation Area. We also celebrated with the Nature Conservancy of Canada and Long Point World Biosphere Reserve Foundation the addition of Backus Woods to the core of the Biosphere Reserve!
Carolinian Canada Awards 2016
This year's awards ceremony took place at the lovely Toronto Botanical Gardens. Carolinian Canada Conservation Awards recognize the people and groups who help to save the unique nature of this special ecoregion.
Caring Landowner: Dr. Bob Haig
Visionary Volunteer: Barb Ferris
Big Picture Thinker: Town of LaSalle
Passionate Youth: The Antler River Guardians from the 4 Directions
Smart Business: Bonnieheath Estate Lavender and Winery, owned and operated by Steve and Anita Buehner
Green Collaborators: Long Point Basin Land Trust
Lifetime Achievement: Rick Hornsby
Lifetime Achievement: Paul Georges
Honourable Mention: Teenagers Blake and Quinton Pluzak for Pluzak Useful Recycling Protecting our Sacred Environment (PURPOSE)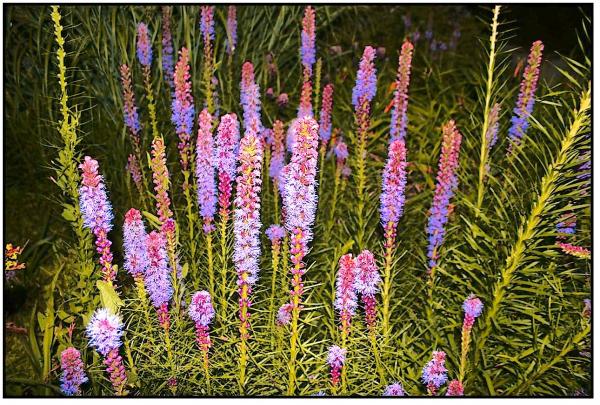 Our Network
Carolinian Canada's success is thanks to the strength of our network. Over 6000 groups and individuals in our core network represent stakeholders at every level who save, steward, and seed healthy ecosystems.
Carolinian Canada Volunteers Matter
Go Wild Grow Wild runs on volunteers
This year GWGW had another amazing response from the community with over 75 volunteers. Lead by our amazing volunteer coordinator Veronica Sferrazza, a volunteer herself, an incredible team was organized. Community members, college students, and in the largest numbers, high school students from Catholic Central High School and Saunders Secondary School. We are so lucky to have Veronica leading this amazing team who delivered incredible service to our attendees!
Volunteer Spotlight – Maisa Fumagalli
Born in Brazil, Maisa grew up with a passion for the Amazon rain forest. This inspired her career studies in Environmental Sciences and employment with the Ministry of Environment and Climate Change. She joined the CCC team as a volunteer in early 2017 as the Community Liaison for Go Wild Grow Wild in which she attended 8 events to promote the upcoming expo. Due to her outreach efforts at community events, more potential attendees were reached than ever before! We are so thankful for Maisa's dedication to the organization!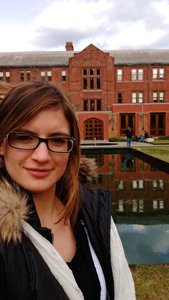 Landowner Leaders
Our amazing landowner leaders are always ready to help and tell their stories:
Stan & Anita Caveney, Steve & Sharon Benishek, Dan & Marjorie Braatz, Walter & Mary Petryschuk, Denise & Wayne Shephard, David A. Kraus, Mhairi McFarlane, Gary Eagleson, Caroline & Jim Harrison, Jim & Margaret Rule, Rebecca & Rick Fish, Ron Mitchell, Rob Ward, Steve Rankin, Dominique Giguere & Jed Decory, David Ainslie, Kathryn Boothby, John O'Brien, Stephen and Katie Hotchkiss, Mary Hooydonk, Bernie Solymar, Phil Moddle, Ed Chapman, Stephen McDowell, Richard Vuksinic, Julie & Pat Van den Nest, Tom Heeman, Ginny Loeb, Derek Lippert, Allan Arthur, Ken Stock, Ben Lyons and Katie Emberly, Robert Pigeon, Paul Battler, Circle R Ranch, Fiat Chrysler Automotive (Brampton Assembly Plant staff), Fanshawe Pioneer Village
Thank you for your support!
Ecosystem Recovery Forum / In the Zone
Thanks to Darlene & Vic Bernyk of Native Trees and Plants and Lorraine Johnson for helping at the forum and to get our new In The Zone program off the ground!
Revenues
Federal - $117,185
Provincial - $97,903
Private - $116,257
Earned - $51,850
Total - $383,195

Expenses
Ecosystem Recovery - $142,088
In the Zone - $65,080
Go Wild Grow Wild - $124,725
Big Picture Collaborative - $35,403
General - $9,560
Total - $376,856

As of June 2017, Carolinian Canada was supported by 149 member organisations and individuals. Some members have requested to remain anonymous.
Organization Members
Canopy
Association for Canadian Educational Resources (ACER)
City of London
Heartland Forest Experience Centre
Kettle Creek Conservation Authority
London Environmental Network
Long Point Basin Land Trust
Lower Thames Valley Conservation Authority
Nature Conservancy of Canada
Ontario Invasive Plant Council
Ontario NativeScape
ReForest London
Thames Talbot Land Trust
The Garden Club of London
Seedling
Long Point Region Conservation Authority
Norfolk Field Naturalists
Ontario Nature
Heritage
Bird Studies Canada
Donors, Sponsors, and Go Wild Grow Wild Exhibitors
Beautiful Edibles
Ontario Native Plants
PURPOSE Recycling
St. Williams Nursery & Ecology Centre
Verbinnen's Nursery
Members
Visionary Patron
Dawn Bazely
Dan & Marjorie Braatz
Nature Backer
Brian Craig
Dorothea Kanter-Bentley
Don Pearson
Sustaining Sponsor
Mark Helm
Jarmo Jalava
Doris Kanter
Michelle Kanter
Chris Turner
Friend
Louise Campbell
Fred D Cass
Tom Chatterton
Deborah Dale
Marc Dupuis-Desormeaux
Nathan Garber
Audrey Heagy
Paul Jessen
Sandy Levin
Ginny Loeb
Cathy Quinlan
Bernie Solymar
Randall Van Wagner
Rick Wukasch
Alice Casselman
Donor
Rebecca Armitage
Tom Bender
Kristen Bernard
Michelle Bernard
Dan Bieman
Yvonne Bieman
Amanda Bobier
Jeff Bobier
Bob Bolhuis
Kathryn Boothby
wendy boucher
Paul Bourque
Ali Bregman
Matt Brown
Virginia Brown
Kevin Butt
Giuliana Casimirri
Anita Caveney
Stan Caveney
Eileen Chen
Christine Cole
Deb Davies
Graham Decow
Katie Denbok
Diane Dubois
Lynn Dunikonski
Gary Eagleson
Chris Evans
Warren Faber
Cheryl Fournie
Paula French
Janel Gagnier
Cynthia Gentle
Herman Giethoorn
Janice Gilbert
Jeanne Anne Goldrick
Ilona Gomolka
Anne-Louise Gould
Bob Hall-Brooks
Hank Halliday
Bill Harris
Miriam Henriques
Mary Ann Hodge
Brenda Hopkins
Anne Howe
Nancie Irving
Donna Jarvis
Paula Jongerden
Jessica Kaknevicius
Kathi Kirby
Sue Kirkpatrick
david kraus
Candice Lawrence
Lori Luscombe
Alistair MacKenzie
Diana MacKenzie
Victoria MacPhail
Ian MacRobbie
Lynne Markey
Leili Martin
Cassie Mifflin
Cindy Miles
Alan Mills
Melanie Mills
Julie Misener
Paul Nichols
John D. Nolan
Leah O'Neill
john obrien
Anita Parker
Westly Pink
Rae Plowright
Jennifer Pratt
Karen Prout
Andrew Puntch
Valerie Quant
marlee robinson
Patricia Rose Keane
Dr. Jennifer Lynn Seachrist
Kate Sepi
Denise Shephard
Scott Smith
Christine Stowe
Tammy Thibert
Joanne Tunnicliffe
John Urquhart
Will Van Hemessen
Mari Veliz
Monica Vida
Rich Vuksiwic
Philip Wade
Laura Jean Wilde
Andrew Williams
Owen Williams
Anne Wilson
Joshua Wise
Anne Wynia
Dolph Wynia
Carol Young
Major Funders
Ecoregion Guardians ($50,000+)
Environment and Climate Change Canada
Ontario Trillium Foundation
Beryl Ivey Endowment for the Environment within the London Community Foundation
Big Picture Protectors ($10,000+)
WWF-Canada
TD Friends of the Environment
Landscape Benefactors ($1,000+)
RBC Blue Water Fund
Green Lane Community Trust Fund
Ontario Ministry of Natural Resources and Forestry
Ontario Nativescape
St. Williams Nursery & Ecology Centre
City of London
Lower Thames Valley Conservation Authority
Forests Ontario
Native Trees and Plants
Toronto and Region Conservation Authority
Seedling Sponsors ($150+)
Ontario's Southwest
Tourism Windsor Pelee Island
Garden Club of London
Middlesex County
Ontario Southwest - delete on twice
Tree Climbing Canada
Orange Dog Native Plant Nursery
Native Plants in Claremont
InnovateX Solutions Inc.
Toronto Botanical Garden
Program Contributors - Cash and In-Kind
Go Wild Grow Wild
Sponsors
Ontario Trillium Foundation
TD Friends of the Environment Foundation
RBC Blue Water Project
The City of London
Hydro One
St. Williams Nursery & Ecology Centre
Green Land Community Trust
World Wildlife Fund – Canada
Ontario Native Scape
Lower Thames Conservation Authority
Forests Ontario
Ontario - Yours to Discover
Ontario's Southwest
Native Trees and Plants
Mountain Equipment CoOp
SAIL
Columbia
V&P's Topsoil & Landscape Supplies
Ontario Parks
Tourism Windsor/Essex/Pelee Island
Wild Birds Unlimited Nature Shop
Orange Dog Native Plants
Visit Middlesex County
Native Plants in Claremont
Big Creek - The Canadian Amazon
Pelee Wings Nature Store
Catfish Creek Conservation Authority
The Garden Club of London
Tree Climbing Canada
Kettle Creek Conservation Authority
Partners
London Community Foundation Beryl Ivey Endowment for the Environment
Environment and Climate Change Canada
Government of Ontario
In the Zone
World Wildlife Fund – Canada
Natural Heritage Information Centre (OMNRF, Government of Ontario)
City of London
London Garden Club
London Middlesex Master Gardeners
Friends of the Coves
Subwatershed Inc.
Native Trees and Plants
Ecosystem Recovery Forum
World Wildlife Fund – Canada
Ontario Ministry of Natural Resources and Forestry
TD Friends of the Environment Fund
Environment and Climate Change Canada
Toronto Botanical Garden
Central Lake Ontario Conservation Authority
Hydro One
Not So Hollow Farms
Return Native
Toronto and Region Conservation Authority
BASF / Engage Agro
Dow Chemical / Univar