The Green Adventure and Garden Expo!
-->
Join the Movement
Calling All #WildOnes! Join the largest wildest, greenest, most adventurous event series in Ontario's far South as we collectively step forward to green our future! Together with thousands of adventurers, gardeners, nature enthusiasts, families and green people, Go Wild Grow Wild is growing a green future. This collaborative movement serves as a catalyst to celebrate, inspire and spark action to protect our wildlife and create a healthy habitat.
Choose Your Adventure!
Go on a wild adventure. Grow wildlife gardens. Green your life.
There's something for the whole family
4 workshop stages
Expert speakers, celebrities, and more
Get up close and personal with wildlife shows
100+ exhibitors/partners ready to help you GO, GROW and GREEN!
Local green businesses
Kids FREE!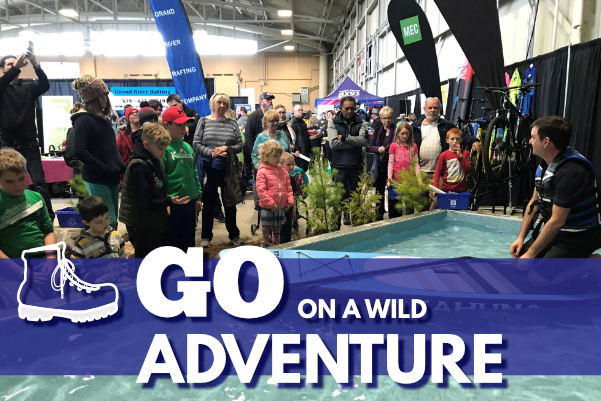 Dive, paddle, hike, cycle or climb into your Awesome Nature!
Learn how to save the land, water, and wildlife you love
Attend workshops to help you get outside and explore
Book an Ontario adventure or plan your summer getaway
Chat with local trail guides and wildlife experts
Get up close and personal with wildlife and learn about new outdoor trends
Outfit for your next outdoor adventure by supporting local businesses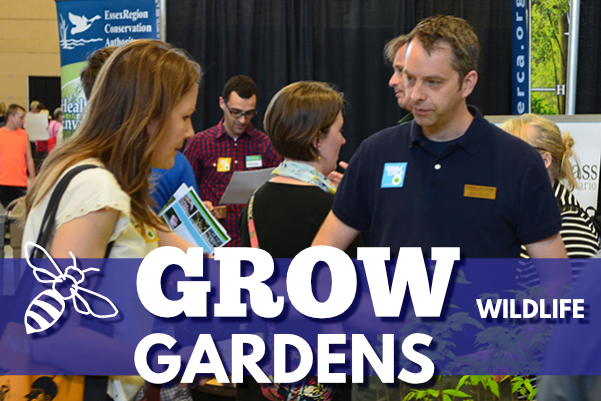 Get the BUZZ - GROW pollinator gardens and save local wildlife
Get your grow on at the Gardening Gateway with hands-on talks and workshops
Score expert advice about growing local plants in urban and rural places, composting and how it will benefit your garden, and more!
Buy seeds and plants for the upcoming gardening season
Join a growing gardening community! Register/track your garden's progress
Get your commemorative Climate Smart Gardening passport and learn about saving pollinators and wildlife
Discover new ways to GREEN your lifestyle
Be part of a healthy and sustainable future for your community
Get tips and products to reduce your ecological footprint and save on utility bills
Connect with innovative green solutions for your home and community
Go on a Food Adventure!
Try food from local restaurants and food trucks
Shop local businesses committed to growing a green future
Explore local farm to table production and enjoy the region's food and wine
Want updates when we add new amazing exhibitors and partners?
Want to know more about our speaker and expert line-up?
When we launch ticket sales and packages?
Signup to our mailing list to get the latest Go Wild Grow Wild and Carolinian Canada news and updates!
Go Wild Grow Wild Exhibitors make new connections. Join the largest gathering of the region's businesses, experts, organizations, and groups committed to growing a greener future.
Booth space sells out fast - Apply for a Booth Today!
Sponsor Go Wild Grow Wild - a unique opportunity to connect with thousands at the region's largest gathering of citizens, experts, organizations, groups and businesses committed to growing a greener future.