Exhibitor Application 2020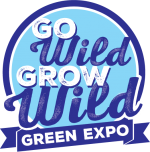 Please complete the following application for a vendor/exhibitor booth at the Go Wild Grow Wild Green Expo on April 18, 2020.
Exhibitor confirmation is contingent on approval and payment of balance owing. We may not be able to accept all applications due to space available in Go Wild Grow Wild focal areas. Previous exhibitors are pre-approved. Click here for more details.
Please review the terms and conditions available here before proceeding with the application.
NOTE: At this time, we can only accept credit cards through our online forms, cheques or money orders/certified cheques. We can no longer offer credit card processing over the phone, and we can not process direct bank transfers.
Page 1