Calling All #WildOnes!
If you're a nature enthusiast or an adventurer, this is an event you DON'T want to miss! Don't fall victim to #FOMO (fear of missing out) – Once you read this list of activities, features, speakers and workshops you'll be wondering how you haven't bought your ticket yet! Don't say we didn't warn you!
There's something for the whole family
4 workshop stages
Expert speakers, celebrities, and more
Get up close and personal with wildlife shows
100+ exhibitors/partners ready to help you GO, GROW and GREEN!
Local green businesses
GET ON THE WILD SIDE! Kids can get a Wild Child passport - a fun and guided adventure and a kid inspired expo experiences!
Relax in the Forest Therapy Garden, a harmonious example of how wildlife gardens with native plants can beautify small spaces and support healthy neighbourhoods.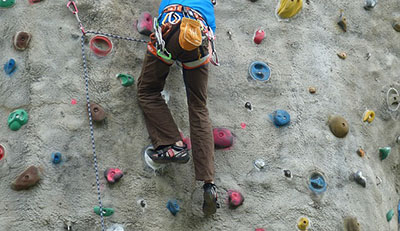 BE BRAVE and experience an epic adventure on our climbing wall with Junction Climbing Centre.
MEET Rocco the Bald Eagle or Shadow the Black Rat snake, the longest snake species found in Canada or chat with one of the many outdoor gurus to help plan your next adventure or summer holiday!
RAPTOR SHOW- Join James Cowan, of Raptor Conservancy of Canada for a live bird of prey show! An entertaining and educational presentation with live, free-flying birds of prey! Watch out, there may just be some birds flying overhead!
EXPLORE THE ZONE – Meet up with our National park, Ontario parks, Conservation Authorities, and businesses like Long Point Eco-Adventures. Find best places for your next summer adventure – camping, hiking, biking or getting out on the open water!
Toronto Zoo Native Bat Conservation Program
Toby Thorne, Toronto Zoo
Bats are a fascinating, yet often overlooked, part of our natural ecosystem. In this talk we will learn some surprising facts about bats, and dispel some of the myths and fears that surround them. We will also talk about the bats of Ontario, how they are at risk and what we can do to help them. Along with a picture packed presentation, there will be bat related children's crafts and games.
Toby caught his first bat at the age of 11 and has never looked back. He spent his teenage years chasing and learning about bats in the UK before moving to Ontario for a master's researching bats with renowned bat expert Dr. Brock Fenton. Since completing his master's he has continued to work with bats in Ontario, most recently working on the Native Bat Conservation Program at the Toronto Zoo
Toad-ally Cool Wetlands
Katherine Wright, Toronto Zoo
'Travel' to a wetland and learn about all the 'toad-ally' awesome reptiles and amphibians that live right in our own backyards! Learn how to identify frogs based on their calls, turtles by their shell, and the one venomous snake in Ontario. Become a citizen scientist in Ontario TurtleTally and Frog Watch Ontario programs. Meet a real-life zookeeper and hear about all the awesome conservation projects going on at the Toronto Zoo, and even take a 'shell-fie' with our amazing replica turtle, frog, and snake sets!
Katherine is the Coordinator for the Toronto Zoo's Adopt-A-Pond Wetland Conservation Programme, which designs and delivers conservation-focused research, restoration, and outreach that targets wetland species and their habitats. Katherine has worked with a variety of wildlife including captive breeding and release for endangered ferrets and marmots, giant pandas, and studying humpback dolphins for her Master's. She is excited to now be conserving wetlands and sharing that knowledge with the public.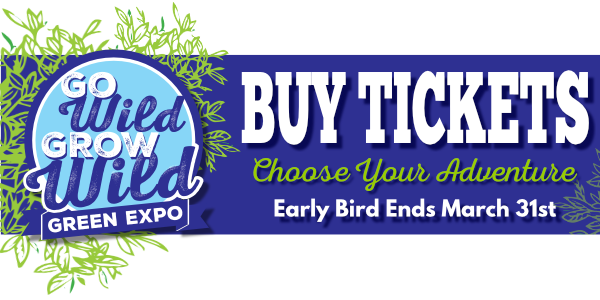 Workshops - Learn and Grow
Go Wild With Great Workshops!
With a dozen expert-led workshops, hands-on activities, 100+ exhibitors and more, there's always so much to learn, see and do!
This year is growing into our best year yet, you don't want to miss this!
To view the schedule, click here.
| | |
| --- | --- |
| Small Steps to Sustainability: Urban Ecological Gardening | Gabor Sass, Small Steps Studio |
| From toxic algae to micro-plastics, Lake Erie Guardians are stepping up! | Raj Gill, Canadian Freshwater Alliance |
| The Urban Beaver | Brandon Williamson, Upper Thames River Conservation Authority |
| Zero Waste 101: How to live plastic-free | Heenal Rajani, Reimagine Co. |
| Connecting with Indigenous Culture through Paddling | Jay Bailey & Garth Pottruff, Grand River Rafting |
| Connecting to Nature: Forest Bathing | Ben Porchuk, G.I.F.T |
| Growing healthy, climate-smart landscapes on urban and rural properties with Landowner Leaders | Karolyn Pickett, Carolinian Canada |
| Growing Native Edible Plants in a Permaculture System | Shantree Kacera, The Living Centre |
| Indigenous land-sustainability practices: A method for thriving | Mkomose (Andrew Judge, PhD), Conestoga College |
| Attracting Pollinators with Native Plants | Karin Davidson-Taylor, Pollination Guelph |
| Mix and Match: Native Plant Combinations for Beauty and Function | Lorraine Johnson, Author |