We're Gearing up for 2019 - Stay tuned for 2019 Expo Features as they are released (Subscribe!). In the meantime, check out our lineup from 2018!
Join the largest gathering of the region's businesses, experts, organizations, and groups committed to growing a greener future. Go Wild Grow Wild will inspire attendees to discover wild places, grow great gardens and live green in Carolinian Canada.
We are GROWING! New for 2018:
Green Living Zone Build your sustainable life
Wild Green Marketplace - Contact us for more details
everything you already love - 5 stages and workshop areas, Wild Child passports, live wildlife shows all day, 100+ exhibitors, eco-friendly food and drink, Friday Kick-off and much more.
GO
Dive into your awesome nature.
You might just find your new favourite wild place right here.
GROW
Attract a pollinator.
Get the latest buzz to grow a healthy garden and neighbourhood.
GET GREEN
A green life is an enriched life.
Build a sustainable life in the GREEN LIVING ZONE
FIND AN ADVENTURE AND DISCOVER NATURE!
Saturday April 6, 2019
Calling all adventurers, nature enthusiasts and families!
Join us on April 6th, 2019, for the largest, wildest, greenest, most adventurous event in Canada's Deep South!
Buy Tickets - Choose Your Adventure
---
If you're a nature enthusiast or an adventurer, this is an event you DON'T want to miss! Don't fall victim to #FOMO (fear of missing out) – Once you read this list of activities, features, speakers and workshops you'll be wondering how you haven't bought your ticket yet! Don't say we didn't warn you!
GET ON THE WILD SIDE! Kids can get a Wild Child passport - a fun and guided adventure and a kid inspired expo experiences!
TURBO SPEED! Hosted by Grand River Rafting, children get to try Turbo Tubing for FREE at Go Wild Grow Wild! Children will stay dry and all equipment is provided. First come-first served. Ages 6 and up.
Buy Tickets - Choose Your Adventure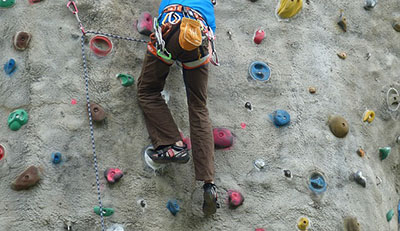 BE BRAVE and experience an epic adventure on our climbing wall with Junction Climbing Centre.
MEET Rocco the Bald Eagle or Shadow the Black Rat snake, the longest snake species found in Canada or chat with one of the many outdoor gurus to help plan your next adventure or summer holiday!
GET BUGGED OUT– hang out and allow the creepy crawlies of the world onto your hands with the Cambridge Butterfly Conservatory.
EXPLORE THE ZONE – Meet up with our National park, Ontario parks, Conservation Authorities, and businesses like Long Point Eco-Adventures. Find best places for your next summer adventure – camping, hiking, biking or getting out on the open water!
SLIMY OR SCALY ? – Ever touch a reptile? Want to know what they feel like? Come find out as you get a closer look at Ontario's reptiles.
RAPTOR SHOW- Join James Cowan, of Raptor Conservancy of Canada for a live bird of prey show! An entertaining and educational presentation with live, free-flying birds of prey! Watch out, there may just be some birds flying overhead!
Buy Tickets - Choose Your Adventure
SUP WITH YOU? Curious about Stand Up Paddleboarding (SUP)? Learn from the experts! Drew Climie from LondonSUP will be discussing Stand Up Paddleboard (SUP) equipment, followed by an in-pool paddleboard skills demonstration!
WHAT'S IT LIKE TO BE 'ALONE IN THE ARCTIC'? One of the country's greatest living explorers, Adam Shoalts discusses what it's like to face down snarling polar bears while completing a 4,000 km journey across the Arctic. His love of exploring began in the Carolinian Zone's forests and rivers and he is more determined than ever to inspire citizens to preserve our wildest, most natural places.
THE ART OF CREATING AN ULTRALIGHT CANOE from Local Ash and Cherry – Luiza Moczarski of Backcountry Custom Canoes will discuss the creation of an ultra-light canoe using Ontario Ash sourced from a local woodland damaged by the invasive Emerald Ash Borer!
Knapping, Fire by friction and more! – Michael Lothrop will demonstrate the ancient art of flintknapping (stone tool crafting), primitive fire making, and how ancient people made string and fibres from plants.
Buy Tickets - Choose Your Adventure
NEW THIS YEAR:
Natural Resting Areas – Wetland and Forest Recreations – stop, sit and enjoy the outdoors indoors. Natural habitats re-created for you to learn, enjoy and get ideas for your own backyard and community. Sponsored by Conservation Ontario and Nature Conservancy of Canada.
& Many many more!!! Get your tickets to the Go Wild Grow Wild Green Expo today!!! Don't miss out our NEW Choose Your Own Adventure Tickets. Hurry before the fly away!

Buy Tickets - Choose Your Adventure
CarolinianCanada.ca/expo/tickets
GROW SOME CANADA. MAKE ONTARIO A GREENER, HEALTHIER PLACE TO LIVE
Saturday April 7, 9:30am-4:30pm
Calling all growers, gardeners and families!
Join us on Saturday April 7th, 2018, for the largest, wildest, greenest, most adventurous event in Canada's Deep South! Ticket prices start at $5 and Kids 12 under are FREE
Buy Tickets - Grow Your Own Adventure
GET EXPERT ADVICE on creating your own pollinator or foraging garden right at home. Whether you live in an apartment, urban home, or wide-open country space, we can help you plan, learn and get all of your native plants to create your own wildlife oasis. Meet experts from St. Williams Nursery and Ecology Centre, Native Trees and Plants, Ontario NativeScape, Garden Club of London and many others for all of your native plant questions.
GET IN THE ZONE! - Register for World Wildlife Fund Canada and Carolinian Canada Coalition's In the Zone Program– your native plant guide and tracking program to create your habitat in your own backyard! Find out more about native plant gardening with In The Zone – gardeners available all day for consultation plus register your garden for more helpful tips! Bring your garden plans and get tips and advice on how to plant and nurture your very own urban oasis!
GET CLIMATE SMART – Back by popular demand, Lorraine Johnson is the author of many books on gardening with native plants, urban agriculture, and environmental issues. Showcasing beautiful gardens that are drought-tolerant and locally adapted to conditions, Lorraine Johnson will provide tips on creating resilient landscapes that are "climate-smart" and conserve resources.
Buy Tickets - Grow Your Own Adventure
DID YOU SAY PARTY? Join the Garden Party – 2:30 p.m. in the Carolinian Canada Networking Lounge and meet hang out with gardening expert, Lorraine Johnson after her talk and others to help strengthen your green thumb in time for spring! All Welcome! Lorraine Johnson will be offering books and signing at the Garden Party, so don't miss out!
IMAGINE A GARDEN FILLED WITH NATIVE EDIBLES – Join Shantree Kacera as he discusses how native edible and medicinal plants support a natural habitat for wildlife, pollinators and humans alike. Learn how to create beautiful perennial polyculture sanctuaries through ecological forest garden design. It's one of many great workshops – come to the Gardening Gateway stage for all day gardening workshops!!
GREEN LIVING ZONE - *NEW THIS YEAR!* - Learn from some of London's best businesses and organizations how to build sustainable and more efficient homes and communities.
IF YOU BUILT IT THEY WILL COME - Hang out with Vanessa Stewart, of Vanessa's Bees, and build butterfly habitat boxes that you can take home to provide an refuge for our migratory friends.
Check Out These Awesome Gardening Workshops
Buy Tickets - Grow Your Own Adventure
Get your tickets to the Go Wild Grow Wild Green Expo today!!! Don't miss out our NEW Choose Your Own Adventure Tickets. Hurry before the fly away!
A special thank you to all of the sponsors who make this event possible. Major sponsors include:

And Many other green leaders. See the full list at CarolinianCanada.ca/expo/2018/sponsors