Photo of a Male Baltimore Oriole perched in a Serviceberry tree. Generously donated by Brian Lasenby
Chair's Report
Carolinian Canada is a network of leaders. Across the Carolinian Zone from Toronto to Windsor our members and volunteers are working at over 1000 sites to grow a green future for people and wildlife. Each member represents a network of partners, funders, volunteers who all care about healthy landscapes. Together, we are enabling a significant movement of diverse leaders to invest money, time, land and care into natural capital. This hub of passionate and energetic people and groups is the future of the region.
This year marked the launch of our new strategic plan, Greening the Future, Together.  The year demonstrated how we can work together efficiently and effectively for shared goals across Carolinian Canada that result in significant positive returns. Through our multi-partner platforms, over 300 groups and 20,000 people have connected this year to improve habitat for over 200 rare species and species at risk. The network is just getting started to accelerate habitat action.
New sectors are stepping up for greater impact. New partnerships with Chippewas of the Thames, VERGE Capital, Ontario Soil and Crop Improvement Association and many others are taking targeted action for biodiversity. Long-standing partners like conservation authorities, land trusts, Ontario Nature, Nature Conservancy of Canada, Forests Ontario, Ontario Parks, Ontario Invasive Plant Council, WWF-Canada, City of London and the Canadian Wildlife Service are scaling-up action for healthy landscapes.
As we approach the most challenging decade in history in terms of environmental health, we see glimmers of hope in the work we do. The upcoming United Nations Decade on Ecosystem Restoration offers unparalleled opportunity for job creation, food security and addressing climate change. 
The Carolinian Canada Big Picture is a large scale ecosystem restoration plan that creates green jobs, grows sustainable food and is climate-smart.  2018-19 laid the foundation for significant investment to grow a healthy future for 7 generations. This investment will protect drinking water and air for 11 M people; Ontario's best agricultural land; a sustainable economy for 25% of Canadians; and support on-ground reconciliation in traditional territories of 10 First Nations communities.
Nature-based solutions are a win for everyone in this region. We are excited to see that so many are ready to invest in natural capital as a critical path to a healthy future. We look forward to working with you!
Don Pearson, Chair
Photo generously donated by Heather Stover
Photo by Owen Williams
Strategic Plan 2018-2023
At AGM 2018, Carolinian Canada released our new strategic plan: Growing a Green Future Together.
Mission
Collaborating for healthy ecosystems in the Carolinian Zone
Vision
Communities thrive because of healthy, resilient landscapes.
Strategic Directions
Core approach for a growing network:
Collaborate to reverse the trend of habitat loss. Make history in Canada's biodiversity hotspot.
Enable leaders for thriving green communities
Grow connections to scale up healthy habitat action
Track impact for a healthy zone, together.
Essential roots for a healthy organization: diversity and financial stability
Read our 2018-2023 Strategic Plan - summarized in this infographic and above
Growing a Green Future Together
Board Groups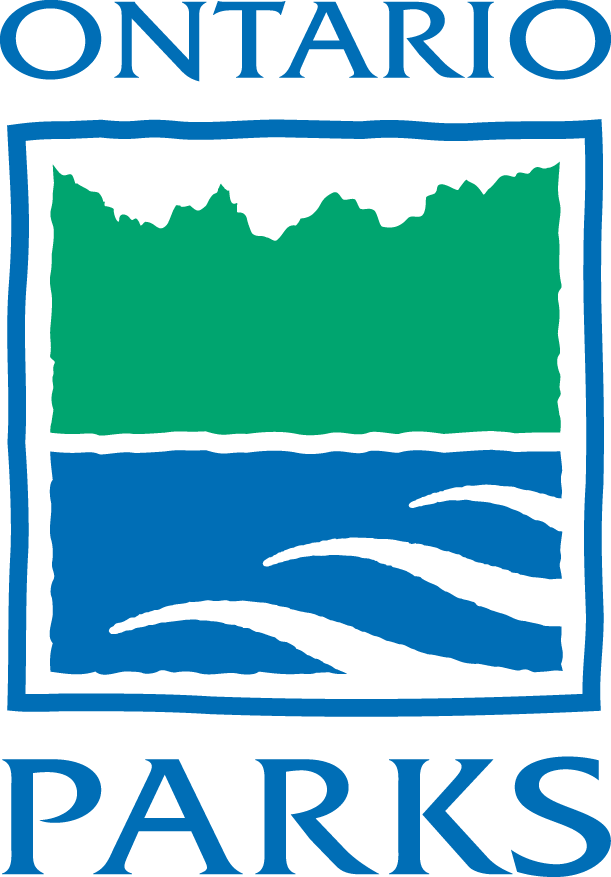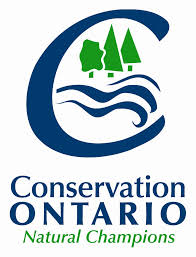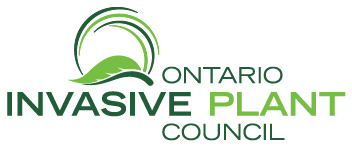 Owen Williams
Secretary
Ontario Invasive Plant Council
Kristen Bernard
Nature Conservancy of Canada
Alistair MacKenzie
Ontario Parks
Mari Veliz
Conservation Ontario
Maria Ramirez Giraldo
Ontario Soil and Crop Improvement Association (OSCIA)
Kristyn Richardson
Long Point Basin Land Trust (LPBLT )
Outgoing - Thank-you for your service!
Brian Craig
Long Point Biosphere Reserve Foundation
Suzanne Perry
Forests Ontario
Michelle Kanter
Executive Director
Koral Wysocki
Program Coordinator
Kathryn McLeod
Marketing & Communications  Specialist
Ben Porchuk
Carolinian Zone Ecologist
Tristan Bentley
IT  Systems Specialist

Outgoing - Thank You for your Service!
Jarmo Jalava
Director of Ecosystem Recovery
Lauren Selby
Education Specialist/Event Manager
Karolyne Pickett
Carolinian Zone Ecologist
Implementation Partners
Kettle Creek Conservation Authority - Jessica Kirschner
Expo Support / Habitat Restoration
London Environmental Network - Susan Ratz
Expo Coordinator
Photo: A patch of Bloodroot flowers, generously donated by Vicki Hammond
Big Picture Protected Areas
A Protected Areas strategy for Southern Ontario was developed collaboratively through two major workshops, a webinar, a major forum, network survey and task force strategy meetings. In total, 320+ individuals and 50+ groups were connected and consulted through the development of the strategy. The protected areas strategy discussion paper calls for diverse partners and landowners to align efforts around
7 high-level priority objectives to enhance and expand the network of protected areas across southern Ontario
Big Picture targets to meet ecological needs across the Carolinian Zone
join the Carolinian Zone partnership to implement a 5-year strategy to identify potential protected areas, protect priority lands and build capacity to double protected areas in the ecoregion.
Carolinian Canada has led the implementation of the Protected Areas strategy along with
22 partners who identified 197 sites comprising a total of 16,359ha of land
across the Carolinian Zone with the potential for protection for biodiversity conservation according to international IUCN definitions for protected areas. Carolinian Canada also supported a First-Nations led proposal identifying 800 ha for potential protected area status.
Want to Learn More about Protected Areas? Watch the recording of our webinar featuring:
A 30-minute information session about the Big Picture protected areas initiative
Approaches for Protected Areas in harmony with a working, private landscape
Opportunities for Indigenous partnerships
How to nominate potential protected areas for assessment
Our National strategy to meet international targets for 17% protected lands by 2020
Big Picture Protected Areas Survey and Discussion paper
How you can collaborate to enhance protection of your unique nature
Explore the Big Picture overview.
The Big Picture Collaborative Theory of Change drives Carolinian Canada's strategy and programs. Each program is a multi-partner platform and collaboration hub that connects programs of diverse members to save, steward and seed healthy habitat. The Coalition focuses on developing tools and standards to enable, scale-up and track collective impact across 100+ jurisdictions. The Theory of Change was developed through consultation with 300+ groups and is being implemented by leaders across many sectors.
The Middlesex / Thames Habitat Investment Pilot (MHIP) project task force is developing a draft healthy landscape strategy to guide targeted investment for greatest impact.
Shifting the Paradigm Forum 2019
175 participants attended a major forum held on February 12 at the Royal Ontario Museum. Five panels featuring 29 experts lead discussions on Big Picture visions and targets to SAVE healthy landscapes, SEED native plant habitat and STEWARD healthy investments. Discussions connected cross-sector groups around the themes of (i) collaborating across agriculture, indigenous and conservation sectors (ii) restoring the building blocks of biodiversity on a cultural landscape (iii) conservation finance options for protecting biodiversity and (iv) leading the growth of healthy communities through progressive municipal, First Nations and corporate agendas which prioritize biodiversity protection.
Highlights
Pannels and Keynote speakers from Forum 2019.
SAVE: Big Picture Protected Areas Strategy for Biodiversity
Leverages the largest ecosystem recovery network in Canada for accelerated on-ground results around 7 objectives (below) with principles of reconciliation, biodiversity, resilient communities, effective tools, landowner stewardship and connected community. Partners are invited to explore the draft strategy, 5 year implementation plan and join this collaborative effort at CarolinianCanada.ca
Michelle Kanter Presenting the Big Picture Strategy, In the Zone programming and plant tags to forum audience
Partnership Spotlight
Standout Partner: Dari Koscinski
with Thames Talbot Land Trust
We highlight Daria for gathering protected areas data for the entire Carolinian Zone to contribute to the Southern Ontario Collaborative Challenge fund application.
Big Picture Protected Areas Task Force
There are 16 task force members representing:
Chippewa of the Thames First Nation, Ontario Parks, Upper Thames River Conservation Authority, Ontario Nature, Ontario Land Trust Alliance, University of Waterloo, City of London, Thames Talbot Land Trust, Ecologists, Six Nations of the Grand River, The Nature Conservancy of Canada, Ontario Farmland Trust, Long Point Basin Land Trust, University of Guelph, Ministry of Natural Resources and Forestry.
Southern Ontario Collaborative for Protected Areas Partners
Ancient Forest Exploration & Research, Bruce Trail Conservancy, Couchiching Conservancy, Georgian Bay Land Trust, Haliburton Highlands Land Trust, Kawartha Land Trust, Long Point Basin Land Trust, Lower Thames Valley Conservation Authority, Muskoka Conservancy, Native Conservancy Canada, Norfolk County, Oxford County, Ontario Farmland Trust, Ontario Heritage Trust, Ontario Land Trust Alliance, Ontario Nature, rare Charitable Research Reserve, Thames Talbot Land Trust, Wildlands League, World Wildlife Fund
Working With First Nations
Carolinian Canada partnered with several different indigenous peoples, including the First Nations communities of Chippewas of the Thames, Oneida, Munsee, Aamjiwnaang and the N'Amerind Friendship Centre. At the forefront of these collaborations is the joined effort with Chippewas of the Thames (COTTFN), creating the Middlesex Investment Pilot, a project designed to restore habitat over 150 acres centered in the COTTFN community. Engaging an innovative investment project through Verge Capital, private investors can contribute their funds to increasing habitat conservation (restoration and rare species recovery), finding ways to create future seed sources and other elements, which were directed by Carolinian Canada in close partnership with COTTFN. The neighbouring First Nations communities of Munsee and Oneida were active participants in this project. Aamjiwnaang First Nation was also engaged as a grower at our Go Wild Grow Wild Expo, featuring native plants from their nursery, presenting at our Annual Shifting the Paradigm Forum and contributing to native plant displays at several events.
Landowner Leaders Dan and Marjorie Braatz
Our Landowner Leaders Program started key collaborations with Conservation Authorities and other ecological habitat service providers, planting trees, excavating wetlands and establishing prairie meadows and fields predominated by tallgrasses.
In 2018-19, Carolinian Canada's Landowner Leader network expanded by an additional 16 landowners, raising the Program's total affected area to over 925 hectares. Close to 700 volunteers were engaged in planting woodland seeds, trees, shrubs, and herbaceous plants.
The loyal Landowner Leaders network is positioned to strategically steward, restore and promote healthy habitat for priority Species At Risk in south-western Ontario. Close to 50 private and corporate Landowner Leaders are now serving as ambassadors for informed habitat stewardship across Ontario's Carolinian life zone. The consistent stewardship effort has lead to habitat improvement and the careful recovery of nearly 40 Species At Risk.
2018-19 saw extensive wetlands created for Least Bittern, Prothonotary Warbler, King Rail, Spotted Turtle and the E. Spiny Softshell Turtle. Thousands of acorns and other woodland woody species were collected, stored and planted across hundreds of hectares of marginal habitats and Great Lakes shorelines in desperate need of habitat restoration on two program properties. Other inland properties (6 in total) created prairies and woodlands for species such as the E. Meadowlark, the Henslow's Sparrow, Bobolink, E. Hognosed Snake, Butler's Garter Snake and E. Ratsnake.
The hyper-engaged Landowner Leaders network is positioned to strategically steward, restore and promote healthy habitat for priority Species At Risk in south-western Ontario. Over 40 private and corporate Landowner Leaders are now serving as ambassadors for informed habitat stewardship across Ontario's Carolinian life zone, and habitat is being stewarded and improved by caring landowners for at least 36 Species At Risk.
In 2017-18 we created habitat for Eastern Foxsnake and Gray Ratsnake by constructing hibernacula and by improving connectivity of forest, thicket and edge habitat on 8 program properties; for Yellow-breasted Chat, by creating thicket habitat on one property near Walpole Island; for Red-headed Woodpecker and Acadian Flycatcher, by rehabilitating Carolinian forest habitat on three program properties; and for American Badger, Dense Blazing Star and Monarch butterfly through prairie restoration on six program properties. A number of other species at risk that will benefit from the Program include Spotted Gar, Blanding's Turtle, Spiny Softshell, Barn Swallow, Eastern Meadowlark and American Chestnut.
Endangered Blanding's turtle sunning on a log - Photo generously donated by Andrew Campbell
Landowner Leaders Across the Zone
Throughout Carolinian Canada in 2018-19, the LL program was promoted at numerous public events organized by CCC or partners throughout the year.
The program was featured at
Carolinian Canada's Shifting the Paradigm Forum in Toronto at the Royal Ontario Museum
Carolinian Canada Big Picture Collaborative events in Hamilton and London
Western University Masters of Sustainability Program
and numerous other presentations to community groups in tandem with its sister program, In the Zone.
Planting 750 trees at the Living Centre
On April 6th, 2019 over 3,500 passionate adventurers, nature lovers, gardeners, green folks and families joined the GROWing movement at the Go Wild Grow Wild Green Expo.
Thousands of passionate adventurers, nature lovers, gardeners, green folks, families, organizations, business, and experts gathered on Saturday, April 7th at the Western Fair District Agriplex to grow a greener, healthier Ontario.
In 2018-2019 we developed a collaboration with The London Environmental Network to organize and execute the 2019 Go Wild Grow Wild Green Expo to ensure an amazing event for Londoners. In 2019, the Expo engaged 3,000 Londoners through environmental exhibitors, sponsors, workshops and activities. This collaboration was a huge success and we are continuing to develop this partnership to host 2020's Go Wild Grow Wild Green Expo together as well.
Sustainable Model
From 2015-2018, we worked on an Expo sustainability plan and after 4 years, we achieved sustainability and ran our first Go Wild Grow Wild Green Expo without major grant funding!
Celebrating 5 Years of Go Wild Grow Wild and 500 + Partners
242 Exhibitors
75 Sponsors
190 Volunteers
72 Workshop Presenters
Speakers, workshops, and wildlife shows, oh my!
All day the Expo featured workshops and presentations designed to share and inspire attendees about exploring, adventuring, gardening, and wildlife shows.
The Expo had over 20 different workshop time slots ranging from learning about native plants for function & beauty to attracting pollinators, to urban ecology gardening, to connecting indigenous culture through paddling, to urban beavers, to wildlife shows and more!
In 2019, the Expo featured:
Forest Therapy demo garden!
21 workshops slots with 13 different workshops
111 environmental exhibitors
28 sponsors
Over 70 volunteers!
Climate-Smart Yards Display with support from RBC Foundation - Owen Williams
Focus on Building Climate-Smart Yards
Thanks to support from the RBC Foundation, we were able to create a traveling Climate-Smart display and Climate-Smart Yard Passport that was debuted at Go Wild Grow Wild Green Expo 2019!
This display and passport will help inspire better backyard decisions across the Carolinian Zone and support our In The Zone Gardens project.
The Wild Guide
Our online resource and blog, the Wild Guide continues to offer our network tips, tricks, and guidance from experts and Green Champions from across the region!
Taking the message beyond the Expo, the Wild Guide provides year-round connection to our audience of adventurers, families, gardeners, nature lovers, and green people.
Media Coverage
In 2019, Go Wild Grow Wild was featured and promoted on CTV news, Bell media, Rogers Live TV, Globalnews.ca, 980 CFPL FM interview, XFM news!
In addition, we marketed through Facebook, Radio advertisements, Roadside Billboards, London Hydro Flyer and more. Our exposure is year-round, with media saturation reaching its peak 1-2 weeks prior to the event.
Volunteers
The Expo would not have happened without our amazing community support!
Go Wild Grow Wild was able to offer a quality Expo in part due to the incredible support of 80+ volunteers signed up! We cannot thank our volunteers enough!
Community Task Force - The Engine Behind the Expo!
For the 2nd year in a row, we leaned on our task force full of community members and industry experts. This extremely dedicated group of individuals represented many sectors across the London community.
Many thanks to the incredible dedication of these individuals!
| Task Force Member | |
| --- | --- |
| Owen Williams | Ontario Invasive Plant Council |
| Beeca Cambridge | Western University Student |
| Carol Dyck | Environmental Consultant |
| Veronica Sferrazza | Retired teacher, CCHS |
| Sheila Simpson | Independent Community Consultant |
| Greg Sandle | City of London |
| Susan Ratz | London Environmental Network |
| Skylar Franke | London Environmental Network |
| Kathryn McLeod | Carolinian Canada |
Sponsor Support
Go Wild Grow Wild Green Expo would not be possible without the generosity and support from our many partners. This support allowed us to create a movement of community members coming together to green the future, together.
With Generous Support From
Feature Sponsor
Old Growth Sponsor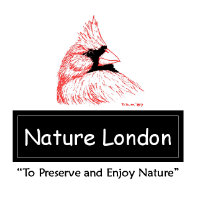 Natalie Eterno: Representative
Powered By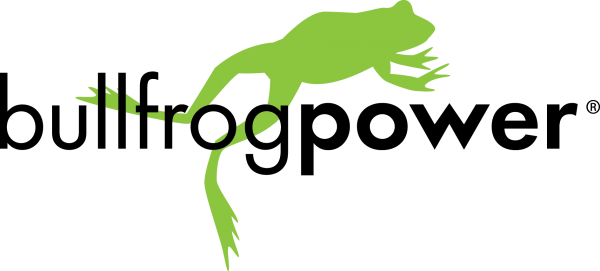 Exhibitors
We couldn't do it without our amazing exhibitors! This year we had a full house with 111 environmentally focused exhibitors!
#CarolinianLove Photo Contest - 2019 Winning Photos
The 2019 photo contests has ended. Thanks to everyone who has submitted and donated their photos!
read the contest rules for more information.
Thank you to our Photographers!
We invited the people of Ontario to "Show Us Their Love…of Nature" and donate their best photos as a contribution to Carolinian Canada's outstanding conservation work. Each of their photos are indeed worth a thousand words and will be used to inspire stewardship of the biodiversity of the Carolinian Zone. Photos can be donated year-round.
Please be aware that these photos have been donated to Carolinian Canada for their proprietary use. As such they are now protected by copyright. Do not copy or reproduce these photos in any format without the specific approval of the photographer or the Executive Director of Carolinian Canada.
Best Photo
Dave Baird
White-crowned Sparrow - Backyard Guests
Wildlife and Landscapes
1st Place
Brian Lasenby
Snowberry Clearwing nectaring on a Buttonbush flower
2nd Place
Andrew Campbell
Endangered Blanding's turtle sunning on a log
3rd Place
Linda Menard-Watt
Vernal Pool in Spring - Point Pelee National Park
People in Nature
1st Place
Marie-France Tremblay
A mysterious little critter house. Children explore while they compare their imaginations and what the evidence tells them of a wildlife habitat component.
2nd Place
Violet Verhoog
Jumping over a fallen log at Wheatley Provincial Park
3rd Place
Hugh Casbourn
Avian First Aid - This female Yellow Warbler flew into the side of a black SUV. Stunned, the bird was picked up and kept warm until it perked up eight minutes later and flew to perch in a tree.
Green Business
1st Place
Virginia Brown
Walnut Farm
2nd Place
Ross Atkinson
Trail Signs produced by a small business and promoting local enterprises.
3rd Place
Sharon Poelstra
A Monarch butterfly in the registered Monarch Waystation garden at the Monarchs on Avon B&B that offers green tourism.
Thank you to all of our photographers!
Ross Atkinson, Forest
Waheeda Bahab, Waterloo
Dave Baird, Tillsonburg
Kayla Bezkorow, Brantford
Perry Blanchard, Port Stanley
Virginia Brown, London
Andrew Campbell, Windsor
Hugh Casbourn, London
Lynda Corkum, LaSalle
Alexandria Desmarais, Belle River
Sue Dodds, St Thomas
Karen Durance, Sarnia
Carrie Fraleigh De Schutter, Kettle Point
Kate Fraser, london
Susan Godin, London
Brian Lasenby, Grand Bend
Linda Longman, Lucan
Brandi Lowe, Plympton Wyoming
Lisa Mason, London
Kelly McConnell, London
Carleigh McInnes, Muncey
Linda Menard-Watt, LaSalle
Marina Mikhaylova, London
Sharon Poelstra, Stratford
Liz Rogers, Kingsville
Bonnie Sitter, Exeter
Marie-France Tremblay, London
Violet Verhoog, Chatham
Daniel Werner, Hagersville
We also want to give a huge THANK YOU to our sponsor…
If you would like to sponsor this initiative in future years, or perhaps be a contributing partner, please let us know. Contact photocontest@gowildgrowwild.ca
Follow and Subscribe to stay in the loop on future photo contests.
Keep the #CAROLINIANLOVE Coming!
Photo generously donated by Lisa Mason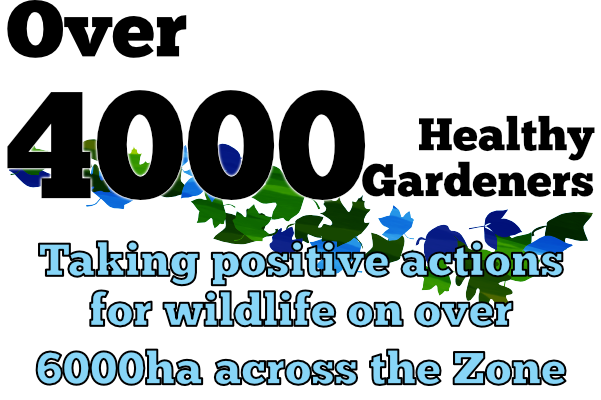 In the Zone
Communities across the Zone enthusiastically engaged in positive actions for wildlife this year through In the Zone in Windsor, Hamilton, Burlington, Sarnia, Stratford, Sparta, Oakville, Toronto and London. Local partner's outreach efforts were enhanced through In the Zone garden parties, workshops and events. A total of 4,291 people engaged with In the Zone through outreach events in 2018.
Native plants are essential for food and shelter for monarch butterflies, frogs, turtles, owls, bees and other native wildlife, especially as pressures from climate change and human development intensify. By filling in habitat gaps, private green spaces growing native plants can play a critical role in restoring habitat at the backyard, neighbourhood and ecosystem level.
The In The Zone Tracker
The In the Zone Tracker is a citizen science tool designed to 'crowd-source' healthy habitat on diverse, settled landscapes. The Tracker can be used by anyone with a yard or balcony. It tracks natural, aquatic and cultural habitat.
Cultural habitat is not currently counted as a significant part of our natural systems but in the Carolinian Zone, upgrading cultural habitat is needed to help reverse habitat loss.
over 4000 Healthy Gardeners
Signed up with In The Zone
over 1900 In The Zone Gardens
Registered sites making meaningful contributions for wildlife
over 6,000 hectares
Participants have tracked over 6,000 hectares of sites
96% are READY to GROW
Participants indicated that they want to grow more native plants
over 2000 Habitat Features for Wildlife
Participants reported healthy habitat features on their properties like brush piles, stones, logs and snags
over 160,000 reached
In The Zone garden participants are influencers, sharing their healthy garden stories with thousands across the Zone
In The Zone Participants are Leading the Way with an average of 128 Healthy Garden Points! Healthy Garden Points highlight healthy gardening choices for wild and human communities. They are relative measures linked to the science of healthy ecosystems and include ecological, social and green economic indicators that have positive impacts on biodiversity.
In The Zone Outreach
WWF and Carolinian Canada launch new native plant tag
The In the Zone label will help gardeners make informed decisions about the plants they add to their gardens
It will now be easier for gardeners to choose plants that are good for wildlife and the environment thanks to a new native plant tag label, unveiled by World Wildlife Fund Canada and Carolinian Canada at the Wild Green Drinks kick-off event for the Go Wild Grow Wild Green Expo.
Developed in consultation with native plant growers as part of the organizations' In the Zone wildlife gardening program, and with generous funding from Ontario Trillium Foundation, the new tag identifies plants that are native to southern Ontario's ecologically threatened Carolinian zone, locally grown and ethically sourced.
Gardeners can purchase plants bearing the tag at the Expo and participating nurseries across southern Ontario.
Oakville 'Digs' Pollinators workshop
Ben Porchuk of Carolinian Canada together with partners Oakville Green and Sheridan College Office for Sustainability delivered a "humorous, inspirational and educational" workshop session catered to the Oakville region of the Carolinian Zone, specifically incorporating native plant species found in Sheridan College's campus medicine wheel and pollinator gardens. By the end of the workshop, 100% of participants had signed up for the In the Zone tracker, and 89% said the workshop increased their knowledge of pollinator and native plant connections and threats facing Oakville's natural spaces.
Read about all of our 2018-2019 garden parties, walks, and talks
ITZ at Canada Blooms
In the Zone had a featured booth for a 10-day Canada Blooms experience. The show was a great success for the team, and we couldn't have made so many excellent connections without the help of our energetic and professional ITZ volunteers. Canada blooms accomplishments by the numbers:
Staffed the booth for 100 hours
Spoke with over 2,600 visitors!
Signed up over 1,000 people for the ITZ newsletter
Canada's Biggest Wildlife Garden
Together with our 11-champion native plant nursery partners, we launched a challenge to Grow Canada's Biggest Wildlife Garden and an In the Zone Native Plant tag.
Travelling Display with RBC Foundation
Our team developed Climate-smart ITZ travelling display resources with leveraged funding from RBC to help inform decisions and actions to use native plants for climate-smart yards
Source for Native Plants Registry Updates
We updated our source registry for native plant vendors so native plant consumers can make informed decisions about where they are buying native plants, through an improved user interface.
Photo generously donated by Bruce Manning
Spotlight on Partnerships
Ontario Native Plant Growers Association
The In the Zone team fostered the creation of the Ontario Native Plant Growers (ONPG) association this year. Paul LaPorte, chair person of the ONPG writes,
The World Wildlife Fund-Canada and Carolinian Canada have played an essential role in coordinating and facilitating discussions between Ontario nurseries that specialize in native plant propagation. At the core of these discussions, it became apparent that we all share a common interest in both protecting and restoring Ontario's native ecology. Native plants are a fundamental component of this goal. Through these initiatives, we collectively agreed to form the Ontario Native Plant Growers association (ONPG). Our mission is to serve as a collective voice for Native Plant Nurseries, to supply quality native plants and seed and promote their use in restoring and sustaining healthy, biodiverse ecosystems in Ontario.

We continue to maintain a strong relationship with both the World Wildlife Fund-Canada and Carolinian Canada, recognizing the vital support they offer to our association through communications, education and outreach programs such as the "In the Zone" tag project, which will help to protect the genetic provenance of Ontario's native plant species.

-Paul LaPorte (Chair) - Ontario Native Plant Growers
The Carolinian Zone
To learn more about the program, visit InTheZoneGardens.ca
Native Plant Tag Partners
Champion partners Return the Landscape and Dave Watson led the Challenge to Grow Canada's Biggest Wildlife Garden by raising awareness of In the Zone at a Green Drinks event and citizen science workshop in Sarnia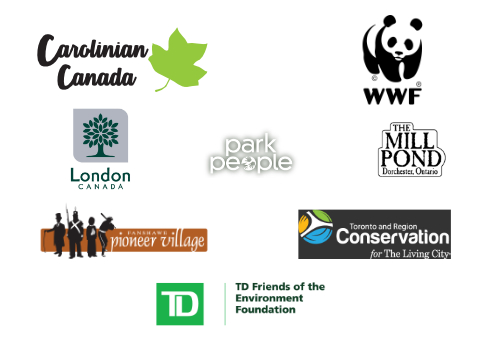 Inglis Falls: photo generously donated by Kate Fraser
Annual financial statements and documents are available on request, free of charge by contacting our office.
Revenues
$531,365
Earned & Members: 16%
Government: 45%
Private: 39%
Expenses
$528,364
Big Picture: 12%
Ecosystem Recovery: 34%
In The Zone: 23%
Go Wild Grow Wild: 27%
General: 4%
A bee visiting a wild prairie onion, photo generously donated by Lisa Mason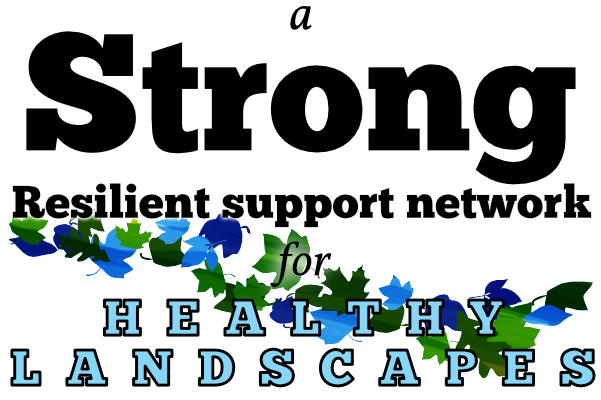 Core Approach for a Growing Network
The primary approach of Carolinian Canada is to collaborate and build relationships for a strong, resilient support network for healthy landscapes. There are many, many important organizations working on healthy landscape goals in the Carolinian Zone and Carolinian Canada exists to connect them to meet shared objectives on the landscape and to bring the zone together for greater tangible impact.
Carolinian Canada Supporters
Last year Carolinian Canada launched a new membership program and donation structure which was embraced by our core supporters. Our new membership incentive structure, when combined with increased fundraising activities, saw Individual member revenue more than double from the previous fiscal term. We now make it easier than ever for members to renew their memberships and deepen their commitment to growing a green future, together.
In the 2018-2019 fiscal year, Carolinian Canada Coalition comprised 105 members and contributors
Canopy Member Groups
Lower Thames Valley Conservation Authority
Native Trees and Plants
City of London
Long Point Basin Land Trust
Ontario Invasive Plant Council
The Garden Club of London
Upper Thames River Conservation Authority
Kettle Creek Conservation Authority
Long Point Region Conservation Authority
Ausable Bayfield Conservation Authority
Forests Ontario
Nature Conservancy of Canada
Ontario NativeScape
Ontario Parks - Pinery Provincial Park
ReForest London
Thames Talbot Land Trust
Toronto Zoo
Aamjiwnaang
Kayanase, Div of Grand River Employment and Training Inc
Ontario Native Plants
St. Williams Nursery & Ecology Centre
Seedling Member Groups
Bird Studies Canada
Ingersoll District Nature Club
Essex County Field Naturalists' Club
Grand Moraine Growers Native Plants and Wildflowers
Verbinnen's Nursery
Hertiage Member Groups
---
Visionary Patrons
Nature Lovers
Sustaining Sponsors
John Ambrose
Marc Dupuis-Desormeaux
Patricia McGee & Charlie Fairbank
Vernah Fleming
Jarmo Jalava
Michelle Kanter
Veronique Lehouck
Murray Moore
Allen Woodliffe
Big Picture Leaders
Yvonne Bieman
Christopher Bozek
Louise Campbell
Fred D Cass
Stanley Caveney
Brian Craig
Paul Cressman
Michael John
Clement Kent
Donald Pearson
Walter Petryschuk
Cathy Quinlan
Marion Robertson
Monica Vida
Friends
Elaine Balpataky
Tom Chatterton
Valerie Dugale
Gary Eagleson
Warren Faber
V.E. Marilyn Grimshaw
Joe Haselmayer
Doris Kanter
Dorothea Kanter-Bentley
Stuart MacGregor
scott mckillop
Carol Ritchie
jeff watson
Wukasch
Carol Young
Contributors
Luqman Hakim Ahmad Shah
Emily App
Elizabeth Birchall
Amanda Bobier
Marnie Boldt
Marjorie Braatz
Neva Carmichael
alice casselman
John Chaffey
Eva D'amico
David Olds & Sharon Lovett
Domast
Sheelah Dunn Dooley
Heather Getty
Jeff Giles
Gwyneth Govers
Cherrelle Grant
Jill Hewitt
Virginia Lambton
Ginny Loeb
Hailee Mah
Amber McNaughton
Terri Moeller
Paul Morris
Gordon Neish
John D. Nolan
anita parker
Jenna Payne
Anne Rastogi
Kristyn Richardson
Thierry Ruel
Carolyn Schmidt
Andrew Smith
Bryan Smith
Mike Smith
Nirojan Suriyakumar
James Taylor
Kim Taylor
Jessica Tessier
Tammy Thibert
Laura Tipton
Cathy Traicus
Chris Turner
Rikki-Lynn Wilson
Jackie Wood
Haitao Yu
Photo generously donated by Joanne Mervin
Thank-you!
2018-19 Financial Supporters
Ontario Trillium Foundation
WWF-Canada
Government of Ontario
Government of Canada*
*Through the federal department of Environment and Climate Change Canada
TD Friends of the Environment
RBC Foundation
City of London
Try Recycling Inc.
Greenbelt Foundation
McLean Foundation
Royal Ontario Museum
Ontario Nativescape
Pollinator Partnership
Green Lane Community Trust Fund
Bruce Power
Miller Waste Systems Inc.
Imperial 2017 employee Choice Initiative*
*Thank-you to Imperial employees who voted to support Carolinian Zone ecosystems @ImperialOil
Forests Ontario
St. Williams Forestry & Ecology Centre
Union Gas
Renewi Canada Ltd
London Home Builder's Association
Sagecomm
Tourism Windsor Pelee Island

Partners and Supporters
Protected Areas Workshops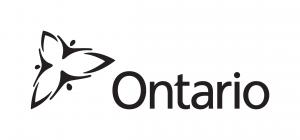 Partners and Sponsors

Supporters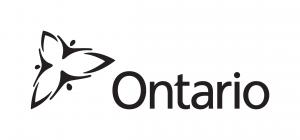 Partners

Expo 2018
With Generous Support From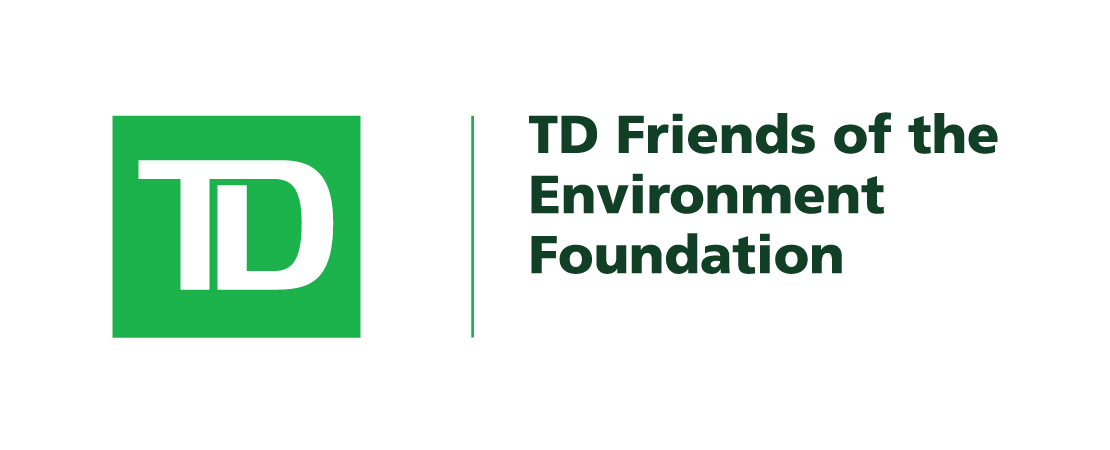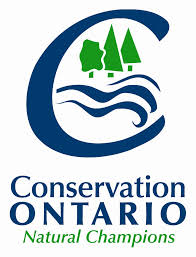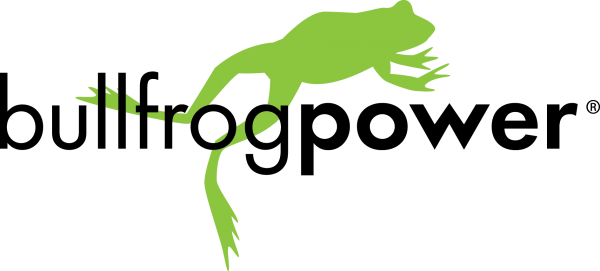 Expo 2019
With Generous Support From
Feature Sponsor
Old Growth Sponsor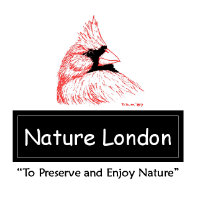 Natalie Eterno: Representative
Powered By