Photo generously donated by George Bell
This past year we have grown in many ways.
Our budget doubled, thanks to strong contributors who are increasingly recognizing the value of biodiversity for healthy communities.
Our vision grew. We set an ambitious goal for the network: To make history and reverse a centuries-old trend of habitat loss. We consulted with hundreds of you across the zone to identify opportunities and challenges and landed on 8 keystone targets, that can together, through collective action, transform the landscape.
Our program streams matured into collaboration hubs for healthy habitats, accelerating and leveraging your effort for more impact, together. Go Wild Grow Wild held its 4th most successful and largest expo, connecting hundreds of groups and thousands of individuals to new ways of relating to nature and to each other. In the Zone connected local garden centers, native plant growers, seed collectors and municipalities around growing native plants.
Our Leaders multiplied. New Landowner Leaders supported by partner groups brought our total to 40+ large scale habitat projects for species at risk. New citizen science partnerships resulted in 1000+ gardeners and businesses working together for healthy neighbourhoods. 150 leaders convened at our Big Picture forum, one of the most inspiring to date, to brainstorm new ways to connect social finance, landscape health and indigenous communities for forward-thinking biodiversity solutions with multiple benefits.
A buzz built throughout the year. The idea of a Carolinian Resilience Mechanism was born, to attract deep green investment that also supports healthy communities. Business leaders and research teams joined our network to explore opportunities to connect biodiversity to investment to community. As Dr. Dan Longboat, our forum keynote speaker, said: "Now, it's time to roll up our sleeves."
For Carolinian Canada, 2017-18 created a strong foundation for our new strategic plan, Growing a Green Future Together and our Big Picture Collaborative, a strong network aligned with reversing the trend of habitat loss. We invite you to explore, connect, leverage and track your impact to a grow a healthy future, together as a strong ecoregional community.
Don Pearson, Chair
Michelle Kanter, Executive Director
Photo generously donated by Heather Stover
Photo generously donated by Lisa Mason
Mission
Advance a collaborative conservation strategy for healthy ecosystems in Ontario's Carolinian Life Zone.
Vision
Greening the Future in Southwestern Ontario
The Coalition's vision for healthy landscapes is demonstrated by the Big Picture, an important tool for hundreds of conservation allies and stakeholders to restore a natural heritage system in harmony with existing land uses. The Coalition uses the Big Picture as a basis for exploring key issues, networking between stakeholders, promoting a researched understanding and catalyzing effective action.
Board Groups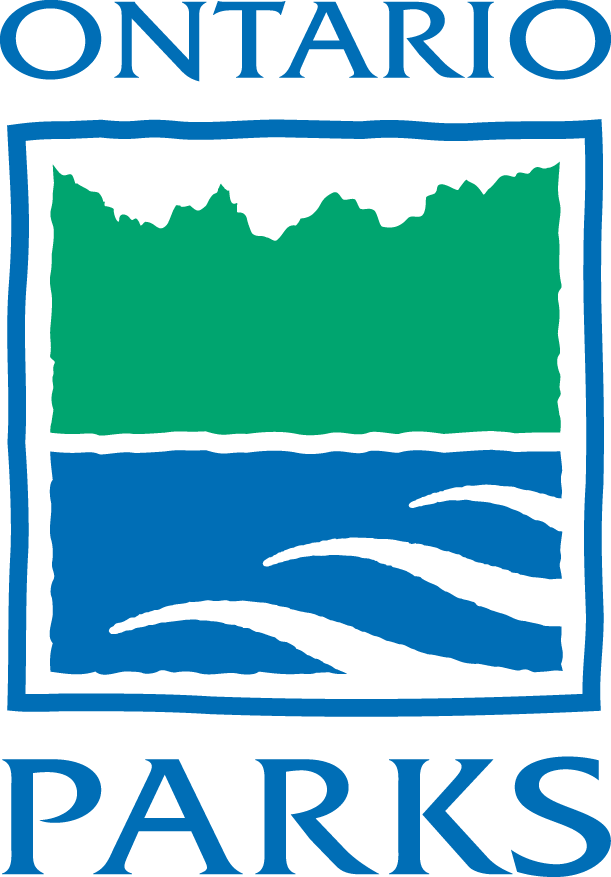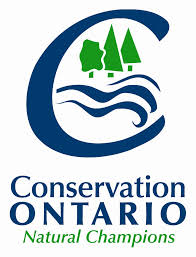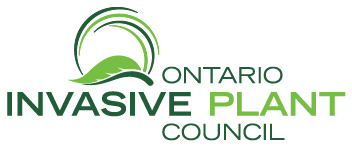 Board of Directors
The Carolinian Canada Team
Go Wild Grow Wild Assistant
Jen Cole
Go Wild Grow Wild Assistant
Jessica Kirschner
Exhibitor Support
Marketing & Communications Strategy Specialist
Koral Wysocki
Program Coordinator
Daniel Fuentes
Corporate Strategy Specialist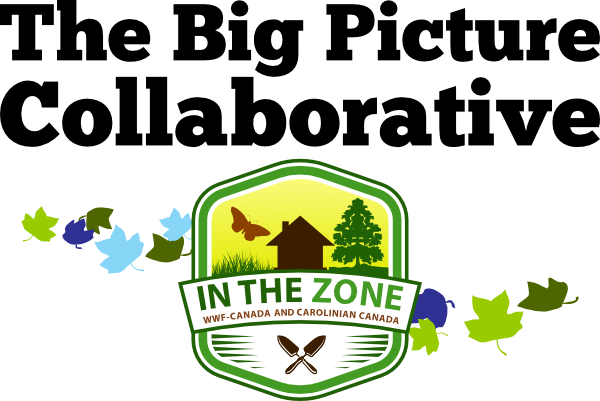 The Big Picture
Carolinian Canada's Big Picture Collaborative aims to make history by reversing the centuries old trend of habitat loss in the Carolinian Zone. This ambitious goal requires a strong collective effort across many jurisdictions, groups, sectors and thousands of individuals. Thanks to support from the Ontario Trillium Foundation, to begin tackling this problem, we consulted with stakeholders across the zone about Big Picture goals, metrics and strategic partnerships.
All groups interested in working together on this goal were invited to join the collaborative. Three regional workshops, a webinar and a forum helped shape the direction of the initiative. One-on-one meetings and working groups identified strategic tactics and partnerships to move forward. The Big Picture Task Force guided the initiative.
Many new collaborations were sparked in social investment, business schools, indigenous communities, corporate landowners and native plant industry.
8 Big Picture goals were identified that together would work to reverse habitat loss.
A Big Picture Collaborative model was developed to spark new collaborations and investments to scale-up habitat action across the zone.
A Carolinian Resilience Mechanism was explored to help guide green investment to support biodiversity and its multiple benefits for healthy landscapes.
A communications strategy was developed rally diverse action and support for shared goals and objectives.
CCC programs were reviewed and adjusted to enable partner groups to have more impact and act as healthy habitat collaboration / acceleration hubs supporting shared goals.
An ecoregional monitoring framework was developed to track metrics at 3 scales: zone, community and property.
You can view high-level results from the consultation here in the Big Picture Collaborative update for partners.
Forum 2018: Shifting the Paradigm
On March 7, 2018, more than 140 leaders from the horticultural, landscaping and ecological restoration industries, Indigenous communities, academia, government, conservation NGOs, and social finance experts convened in downtown Toronto to explore challenges and opportunities to grow the native plant industry in Ontario. This was Carolinian Canada's annual Ecosystem Recovery Forum, co-organized this year with World Wildlife Fund Canada. The diverse group of dynamic speakers and panelists provided in-depth insights into native plant industry challenges as well as innovative solutions to address them.
Michelle Kanter Presenting the Big Picture Strategy, In the Zone programming and plant tags to forum audience
Keynote speakers and four expert panels identified challenges facing the native plant industry, which include:
Sourcing high quality native plant seeds
Forecasting large-scale demand and strategically scaling-up supply
Attracting more consumer demand and raising awareness
The need for industry standards, especially in relation to pedigree of source stock
The need for guidelines for best restoration practices using native species
Among the opportunities:
Collaboration with Indigenous communities, who may wish to play a leadership role and glean cultural and economic benefits
Completing an analysis of habitat resiliency to changing climate
Attracting private investment from the social finance sector
Engaging youth and volunteers
The importance of consistent standards for sourcing and labelling of native plants was also explored, as were the environmental benefits and economic opportunities such a shift in paradigm could represent for communities, business and the agricultural sector. Carolinian Canada and WWF-Canada unveiled an In the Zone plant tag, presenting one possible strategy to identify plants as bona fide local, native and ethically grown.
Building on the momentum of the Forum, Carolinian Canada is in discussions around establishing a Native Plant Task Force with representatives from the diverse range of sectors listed above, to develop a seed certification strategy and business plan to scale up supply and demand to make the industry investment-ready and able to attract social finance investment.
Dr. Dan Longboat opened and closed our Forum with an Indigenous Ceremony
Follow-up evaluations indicated a high level (86%) participants satisfaction, and that the Forum was effective for learning and professional development, networking, developing new partnerships and connecting to new resources. Participants expressed interest in further engagement with seed certification, scaling up native plant habitat restoration and community native plant programs.
Tony DiGiovanni introducing himself and his work at Landscape Ontario to our First Panel
Landowner Leader John O'Brien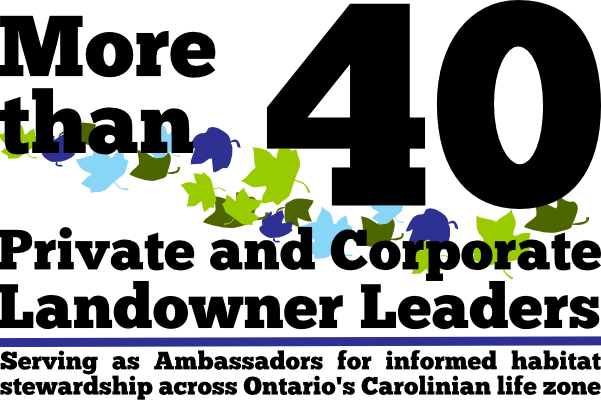 The Landowner Leaders Program took great strides this year to move from moral support to on the ground support in terms of creating prairies, wetlands, forests, connections between existing natural areas, and snake hibernation sites, as well as many other habitat features that all combined to greatly improve the quality and quantity of habitat on private properties in the rural areas of Carolinian Canada. In 2017-18, Carolinian Canada's Landowner Leader network expanded by an additional 14 landowners, raising the Program's total affected area to over 800 hectares. We also engaged over 500 volunteers in planting trees, shrubs, and herbaceous plants, in addition to helping construct wildlife structures.
The hyper-engaged Landowner Leaders network is positioned to strategically steward, restore and promote healthy habitat for priority Species At Risk in south-western Ontario. Over 40 private and corporate Landowner Leaders are now serving as ambassadors for informed habitat stewardship across Ontario's Carolinian life zone, and habitat is being stewarded and improved by caring landowners for at least 36 Species At Risk.
In 2017-18 we created habitat for Eastern Foxsnake and Gray Ratsnake by constructing hibernacula and by improving connectivity of forest, thicket and edge habitat on 8 program properties; for Yellow-breasted Chat, by creating thicket habitat on one property near Walpole Island; for Red-headed Woodpecker and Acadian Flycatcher, by rehabilitating Carolinian forest habitat on three program properties; and for American Badger, Dense Blazing Star and Monarch butterfly through prairie restoration on six program properties. A number of other species at risk that will benefit from the Program include Spotted Gar, Blanding's Turtle, Spiny Softshell, Barn Swallow, Eastern Meadowlark and American Chestnut.
Snake brushpile for nesting and shelter - Karolyne Pickett
Planting bare-root native trees
Landowner Leaders at Go Wild Grow Wild
At the 3rd annual Go Wild Grow Wild (GWGW) Green Expo at the Western Fair District in London, Ontario on April 8, 2017, a total of 22 Landowner Leaders (LL) participated in the GWGW Landowner Leaders networking lounge, during which long-term LLs interact with, inspire and share stories with those LLs who have just recently joined the program.
Planting bare-root native trees
Landowner Leaders Across the Zone
LLs also shared stories and project photos via the "Landowner Leaders of Carolinian Canada" Facebook page. Across the Zone, the LL program was promoted at numerous public events organized by CCC or partners throughout the year. The program was featured at the Point Pelee Festival of Birds (presentation at the Point Pelee National Park Visitor Centre theatre on May 18), at Carolinian Canada Big Picture Collaborative events (June 29 – London, November 13 – Hamilton, Western University Masters of Sustainability Program (November 7 – London), Seedy Saturday (London Master Gardener's Assoc. in April, 2017), Landscape Ontario Gardening Event (February 2018), November 15 – London, November 16 – Essex), the Ontario Biodiversity Council (December 6 -Toronto), CCC's Ecosystem Recovery Forum, "Shifting the Paradigm: Growing the Native Plant Industry through Collaboration and Innovation" on March 7, 2018, at the St. James Cathedral Centre in Toronto, and numerous other presentations to community groups in tandem with its sister program, In the Zone.
Planting 750 trees at the Living Centre
Thousands of passionate citizens, organizations, business, and experts gathered on Saturday April 7th at the Metroland Media Agriplex to grow a greener, more healthy Ontario.
The Go Wild Grow Wild Green Expo turned out to be the largest, wildest, greenest, most adventurous event to date with 118 exhibitors and 36 sponsors!
We are GROWING the Expo Together! New in 2018:
Green Living Zone Building a sustainable life
Wild Green Marketplace
5 stages and workshop areas, Wild Child passports, live wildlife shows all day, 100+ exhibitors, eco-friendly food and drink, Friday Kick-off and much more.
Speakers, Workshops and Special Events
All day special guests to share and inspire attendees about exploring, adventuring, gardening, and wildlife watching during 30 different time slots.
And they LOVED it!
Over 98% enjoyed the expo overall and 98% want to attend again!
GO
Dive into your awesome nature.
You might just find your new favourite wild place right here.
GROW
Attract a pollinator.
Get the latest buzz to grow a healthy garden and neighbourhood.
GET GREEN
A green life is an enriched life.
Build a sustainable life in the GREEN LIVING ZONE
Sponsors
A Special Thank you for Your Support!
Go Wild Grow Wild Green Expo would not be possible without the support from our many partners. In total, 36 sponsors came together to encourage people to be more green!
We appreciate the continued support from major sponsors like the Ontario Trillium Foundation, City of London and TD Friends of the Environment and new sponsors like Try Recycling Inc
Volunteers
Amazing Community Support!
Go Wild Grow Wild was able to offer a quality Expo in part due to the incredible support of 95 volunteers, with 75 local youth. We cannot thank our volunteers enough and our Volunteer Coordinator Veronica Sferrazza for the amazing effort to support our attendees!
Community Task Force
The Engine Behind the Expo!
This year a community task force was formed to support CCC staff in delivering the expo. An extremely dedicated group of volunteers representing many sectors across the London community joined and formed the GWGW Green Expo 2018 donating hundreds of hours. Many thanks to the incredible dedication of these 16 individuals!
| Task Force Member | Representing |
| --- | --- |
| Owen Williams | Ontario Invasive Plant Council |
| Suzie Perry | Forests Ontario |
| Ben Porchuk | Carolinian Canada Coalition |
| Michelle Kanter | Carolinian Canada Coalition |
| Shelia Simpson | Independent Consultant |
| Greg Sandle | City of London |
| Rosemarie Szalich | London Middlesex Master Gardeners |
| Lynne Campbell | |
| Jess Matthews, Laura Penner | Ontario Parks |
| Sonja Teichert | Community Volunteer |
| Nadine Reeves | Child Reach |
| Skylar Franke | London Environmental Network |
| Veronica Sferrazza | Retired teacher, CCHS |
| Taylor Lowe, Barbara Baginski | University of Western MES students |
Exhibitors
We couldn't do it without our amazing exhibitors! This year's exhibitor list grew to 118 in the region's largest gathering of businesses, experts, organizations, and groups committed to growing a greener future.
Anderson Craft Ales
ANKE
Another Chance Wildlife
Rehabilitation
Anything Grows Seed Company
Artemisia's Forest Garden Nursery
Barefoot Books
Baseline Nursery and Garden Centre
Beautiful Edibles
Beck Hearing Centre
Biodiversity Education and Awareness Network
Boho Bakeshop
Boler Mountain
Booch Organic Kombucha
Cambridge Butterfly Conservatory
Camera Canada
Carolinian Canada
Catfish Creek CA
Childreach—Wild Child Outdoor Playgroup
Circle R Ranch
City of London
Coyote Watch Canada
D&J Paton Bros. Landscape Supplies
District 10 Horticultural Association
Dorchester Mill Pond Committee
Ducks Unlimited Canada
Elgin County Tourism
Essex County Field Naturalists Club
Forests Ontario
Friends of Medway Creek
Friends of Ojibway Prairie
Friends of Pinery Park
Friends of Rondeau
Friends of the St. Clair River
Friends of Stony Creek
From The Meadow

Grand River Outdoor Wilderness Education
Grand River Rafting Company
Gypsy Scents
Happy Bees Apiary
Hawthorn Farm Organic Seeds
Hike Ontario
Hummingbird Homestead
Junction Climbing Centre
Kayanase
Kettle Creek CA
Lee Valley Tools
London Art's Council
London Brewing Co-operative
London Children's Museum
London Electric Vehicle Association
London Environmental Network
London Home Builder's Association
London Hydro
London Middlesex Master Gardeners
Long Point Eco-Adventures
Long Point Region CA
Lower Thames Valley CA
Maajigin Gumig
Magpie Bath
Mountain Equipment Coop
Middlesex London Food Policy Council
Middlesex London Health Unit
Multiple Sclerosis Society of Canada
Native Trees and Plants
Nature Conservancy of Canada
Nature London
Ontario Native Plants
Ontario NativeScape
Ontario Parks
Ontario's Southwest

Orchard Hill Farm CSA
Parks Canada Agency
Patrick's Beans
Peak Productions Canada
Pelee Wings Nature Store
Pinery Provincial Park
Pioneer Family Pools
Pollination Guelph
Pollinative (Bee Preservation Program)
Reforest London
Return the Landscape
Rondeau Provincial Park
Ruthven Park National Historic Site
Sciensational Sssnakes
Scouts Canada
Sifton Properties Limited – West 5
St. Williams Nursery and Ecology Centre
Tallgrass Ontario
Thames Talbot Land Trust
Thames Valley Trail Association
The Aboretum, University of Guelph
The Garden Club of London
The Harvest Pantry
The Living Centre
The New New Age
The Social Beehive
Toronto Zoo
Tourism Windsor Essex Pelee Island
Travel Genuine
Try Recycling Inc.
TYDAN Landscape Design Inc.
Upper Thames River CA
Urban Roots London
Wild Craft Permaculture
World Wildlife Fund Canada

Thank you to our Photographers!
We invited the people of Ontario to "Show Us Their Love…of Nature" and donate their best photos as a contribution to Carolinian Canada's outstanding conservation work. Each of their photos are indeed worth a thousand words and will be used to inspire stewardship of the biodiversity of the Carolinian Zone. Photos can be donated year-round.
Please be aware that these photos have been donated to Carolinian Canada for their proprietary use. As such they are now protected by copyright. Do not copy or reproduce these photos in any format without the specific approval of the photographer or the Executive Director of Carolinian Canada.
Nature Lovers
1st Place
Ric McArthur
2nd Place
Bruce Manning
3rd Place
Albert Acre
Adventure
1st Place
Trevor Chandler
2nd Place
Hugh Smith
3rd Place
Drew Walmsley
Gardening
1st Place
Lisa Mason
2nd Place
Diana Cornelis
3rd Place
Dominika Laura Grzelak
Family
1st Place
Kelly McConnell
2nd Place
Marie-France Tremblay
3rd Place
Ross Atkinson
Thank you to all of our photographers!
Albert Acre, Tillsonburg
Ross Atkinson, Forest
Mallory Austin, London
George Bell, Iona Station
Dave Bilyea, Ridgetown
Paul Bourque, Kingsville
Tara Carpenter, Scotland
Chris Carvalho, Dunnville
Trevor Chandler, Guelph
Diana Cornelis, Wallaceburg
Brenda Fee, London
Karen Gair, London
Dominika Grzelak, London
Vicki Hammond, London
Tanya Harris, Chatham
Kerry Kearns, London
Tracy Kelly, London
Robyn Kenny, Thamesford
Rebecca Logan, London
Austin Mallory, London
Bruce Manning, London
Lisa Mason, London
Cheryl Maksymyk, Breslau
Ric McArthur, Morpeth
Kelly McConnell, London
Elizabeth Rogers, Kingsville
Pauline Shannon, London
Hugh Smith, Guelph
Heather Stover, London
Marie-France Tremblay, London
Drew Walmsley, Hamilton
Michelle Walmsley, Mississauga
Jacqueline Whelpton, London
We also want to give a huge THANK YOU to our sponsor…
If you would like to sponsor this initiative in future years, or perhaps be a contributing partner, please let us know. Contact photocontest@gowildgrowwild.ca
Follow and Subscribe to stay in the loop on future photo contests.
Keep the #CAROLINIANLOVE Coming!
Photo generously donated by Lisa Mason
In the Zone, a collaboration of WWF-Canada and Carolinian Canada, is helping Southern Ontario residents and businesses transform their properties into vital habitat for wildlife in one of the most biologically diverse and threatened regions of Canada.
Native plants are essential for food and shelter for monarch butterflies, frogs, turtles, owls, bees and other native wildlife, especially as pressures from climate change and human development intensify. By filling in habitat gaps, private green spaces growing native plants can play a critical role in restoring habitat at the backyard, neighbourhood and ecosystem level.
The In The Zone Tracker
The In the Zone Tracker is a citizen science tool designed to 'crowd-source' healthy habitat on diverse, settled landscapes. The Tracker can be used by anyone in rural or urban landscapes, on any property. It tracks natural, aquatic and cultural habitat.
Cultural habitat is not currently counted as a significant part of our natural systems but in the Carolinian Zone, upgrading cultural habitat is needed to help reverse habitat loss.
over 1500 Healthy Gardeners
Signed up with In The Zone
over 450 Gardens Tracked
Completed garden trackers
over 100,000 reached
In The Zone garden participants are influencers, sharing their healthy garden stories with thousands across the Zone

In The Zone Participants are Leading the Way with an average of 132 Healthy Garden Points! Healthy Garden Points highlight healthy gardening choices for wild and human communities. They are relative measures linked to the science of healthy ecosystems and include ecological, social and green economic indicators that have positive impacts on biodiversity.
Photo generously donated by Katelyn Austin
In The Zone Outreach
A large part of the In The Zone program is being responsive to queries sent in by participants, and getting involved in the community and in the garden. Participants can submit their questions through our Ask an Expert webform - Carolinian Zone Ecologist and gardening guru Ben Porchuck gave advice to on gardening approaches, finding native plants, design, and other questions regarding urban ecology . Ben visited 7 sites personally, giving on the ground-in person attention to participants.
A total of 11 talks on In The Zone and other issues relating to Urban Ecology and native plants were given all across the zone, from Toronto to Windsor. Talks were delivered at the University of Toronto, the Urban Ecology Group, Park People at Toronto Botanical Gardens, the High Park Stewards, the World Wildlife Fund and Native Plant Experts of Toronto, the Masters of Environmental and Sustainability program at Western University, the London Garden Club, the Tilbury and Greater Area Horticultural Society, the Go Wild Grow Wild Green Expo, and the Friends of Ojibway Prairie.
Photo generously donated by Katelyn Austin
Photo generously donated by Bruce Manning
About In the Zone
Makes it easy for wildlife lovers to be part of the solution with:
In the Zone Tracker, an online citizen-science tool that lets gardeners measure their individual impact while making a valuable contribution to our understanding of biodiversity across the Carolinian Zone.
Comprehensive gardening guides for wildflower, woodland and wetland habitats.
Access to gardening and wildlife experts to answer questions about which native plants to grow to benefit wildlife.
Partnering to Promote Climate-Smart Yards
Carolinian Canada has partnered with organizations across the zone to deliver the In The Zone vision for connected climate-smart yards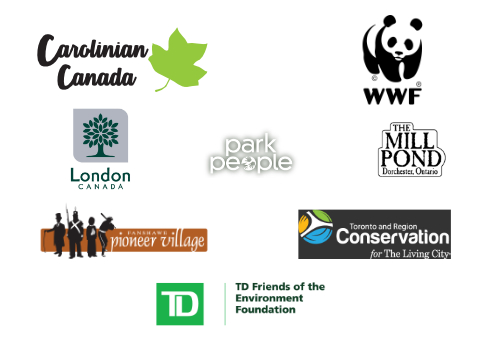 The Carolinian Zone
To learn more about the program, visit InTheZoneGardens.ca

Annual financial statements and documents are available on request, free of charge by contacting our office.
Revenues
Earned: 13%
Government: 36%
Private: 51%
Expenses
Big Picture Collaborative: 19%
Ecosystem Recovery: 43%
In The Zone: 14%
Go Wild Grow Wild: 22%
Other: 2%
Photo generously donated by Lisa Mason
Carolinian Canada Supporters
In the 2017-2018 fiscal year, Carolinian Canada Coalition comprised 146 individual and organization members
Canopy Member Groups
Maajiigin Gumig
Nature Conservancy of Canada
Ontario Native Plants
Association for Canadian Educational Resources (ACER)
City of London
St. Williams Nursery & Ecology Centre
The Garden Club of London
Long Point Basin Land Trust
Lower Thames Valley Conservation Authority
Ontario Invasive Plant Council
Ontario NativeScape
Ontario Parks - Pinery Provincial Park
Essex County Field Naturalists' Club
ReForest London
Heartland Forest Experience Centre, non-profit char
Thames Talbot Land Trust
Kettle Creek Conservation Authority
Toronto Zoo
Seedling Member Groups
Ontario Nature
Grand Moraine Growers Native Plants and Wildflowers
Verbinnen's Nursery
Long Point Region Conservation Authority
Heritage Member Groups
PURPOSE Recycling
Nature Conservancy of Canada
---
Visionary Patrons
Dr. Dawn Bazely
Dan Braatz
Nature Backers
Don Pearson
Dorothea Kanter-Bentley
Brian Craig
Sustaining Sponsors
Mark Helm
Michelle Kanter
Vernah Fleming
Burke Korol
Mark Helm
Veronique Lehouck
Michelle Kanter
Murray Moore
Chris Turner
Jarmo Jalava
Carolinian Canada Friends
Louise Campbell
Sandy Levin
Cathy Quinlan
Fred D Cass
Linda Kennette
Anita Caveney
Marion Robertson
Marc Dupuis-Desormeaux
Randall Van Wagner
Cathy Quinlan
Bernie Solymar
Nathan Garber
Ginny Loeb
Joseph Wearing
Carol Ritchie
Stan Caveney
Audrey Heagy
Paul Jessen
Tom Chatterton
Carol Ritchie
Basic Members
Jessica Kaknevicius
Westly Mifflin
Hugh Smith
Paul Bourque
Amanda Cleaver
Elizabeth Wade
Mary Ann Hodge
Peter Mitchell
Christine Stowe
Janice Gilbert
Graham Holmes
Alistair MacKenzie
John Boydell
Mary Dowds
Andrew Williams
Dr. Gordon Neish
John Urquhart
Anne Goulden
Ingrid Janssen
Victoria MacPhail
Rob Braam
Joshua Wise
Yvonne Bieman
Paula Jongerden
Deb Metsger
Marjorie Braatz
Alexzander Smith
Warren Faber
Kathryn Boothby
Eileen Chen
Monica Vida
Miriam Henriques
Alan Mills
Giuliana Casimirri
Dilys Bowman
Ted Reece
Clifford Holcombe
Jeanne Anne Goldrick
Diana MacKenzie
Diane Dubois
Sandra Wilson
Alek Kontic
Kristen Bernard
Paul O'Hara
Will Van Hemessen
Blake Mann
Denise Shephard
Gary Eagleson
Carol Young
megan kraus
Bob Bolhuis
Valerie Quant
Mari Veliz
Alice Casselman
Tom Chatterton
Rob Braam
Virginia Brown
Ontario Trillium Foundation
Environment and Climate Change Canada
Ontario Ministry of Natural Resources and Forestry
TD Friends of the Environment
World Wildlife Fund Canada
Congregation of The Sisters of St. Joseph in Canada
City of London
Try Recycling Inc.
Cambia Development Foundation
Green Lane Community Trust Fund
St. Williams Nursery & Ecology Centre
Miller Waste Systems Inc.
Forests Ontario
Conservation Ontario
Ontario Southwest
London SUP
Bullfrog Power Inc.
Canadian Wildlife Service
Elgin Stewardship Council
Fanshawe Pioneer Village
Algonquin to Adirondacks Collaborative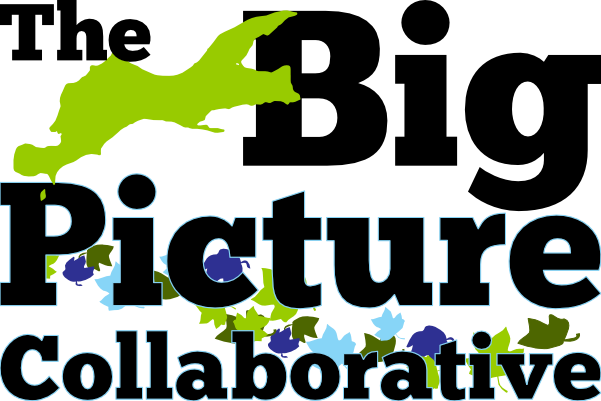 Partners and Supporters
Cambia Development Foundation

Partners and Sponsors

Supporters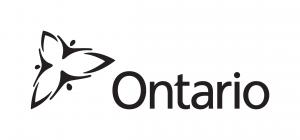 Partners

Sponsors