CHAIR'S MESSAGE
Don Pearson
Sharing a Big Picture Vision
Carolinian Canada made a few good leaps and hit a few hurdles in 2015-16 towards our strategic directions to connect, measure and sustain a Big Picture vision. 
How do you connect one quarter of all Canadians?
This year we connected our Big Picture vision and flagship Ecosystem Recovery Program to local economy, health and culture. To save wild places, we helped people explore their natural world through EcoTrails and outdoor adventure.  To steward whole landscapes, we helped Landowners Leaders showcase best practices and launched our new series of Big Picture Principles. To seed healthy habitats, we expanded Go Wild Grow Wild, a landmark event for the Zone, connecting thousands of new allies to conservation programs and green businesses. 
Our network, now 4000 strong, is steadily growing and strengthening relationships with First Nations and municipalities.  We continue to coordinate one of the largest ecosystem recovery networks with over 150 partners who help hundreds of rare and iconic Canadian species.  We reached our goal of Conservation Action Plans for all biodiversity hotspots with the addition of the Rouge.
How do you sustain a Big Picture approach?
Our sustainable funding strategy helped us balance our budget this year, despite the loss of major sources of funding. Through a mix of earned income and member donations, we were able to run on a shoestring. As a result, we were sad to lose several good team members.  However, we are not the only conservation group feeling the pinch.
This chronic trend of under-resourcing conservation is alarming and puts the future of the Big Picture and this ecoregion into question.   We call on all sectors to work together to expand resources to meet the needs for natural infrastructure to support healthy landscapes.
How do you measure a vision?
Our Big Picture Report Card program shows that less than 3% of the landscape is protected here and biodiversity continues to be lost despite many gains in environmental protection in the past three decades since we started our collaborative program.  Together, we have slowed the losses and each decade we have enhanced our vision, goals and influence.  As we approach 2020, we believe the tide can be turned with a focused strategic, effort on key targets from all who care about wild species in Canada.
EXECUTIVE DIRECTOR'S MESSAGE
Michelle Kanter
Growing a Green Future
We save wild species and spaces in Canada's deep south because this zone is one of the most vibrant, diverse and threatened landscapes in Canada. Saving Canadian biodiversity is not just a matter for nature-lovers.  Smart communities know that nature is at the heart of the health and well-being of our home landscapes. 
Canada's most vibrant 'garden' is home to some of Canada's most productive land and 25% of our population.  A green future is everybody's business.  The Big Picture connects actions across the zone from urban to rural, from private to public, along trails, rivers and by-ways.  It is a recipe for healthy, resilient landscapes and a survival kit for climate change.
With strong resources, conservation in this region can engage Canadians at a grand scale and act as a model to other parts of the country. The size of the area of do-able, there is a plenty of 'people-power' and we can harness climate-resilient ecosystem benefits to cost-effectively address multiple landscape priorities.
We invite you to join our community to proactively address major landscape challenges and grow home landscapes that are healthier, safer and more resilient for wildlife and people.
Mission
Advance a collaborative conservation strategy for healthy ecosystems in Ontario's Carolinian Life Zone.
Vision
Greening the Future in Carolinian Canada
The Coalition's vision for healthy landscapes is demonstrated by the Big Picture, an important tool for hundreds of conservation allies and stakeholders to restore a natural heritage system in harmony with existing land uses. The Coalition uses the Big Picture as a basis for exploring key issues, networking between stakeholders, promoting a researched understanding and catalyzing effective action.
Board Groups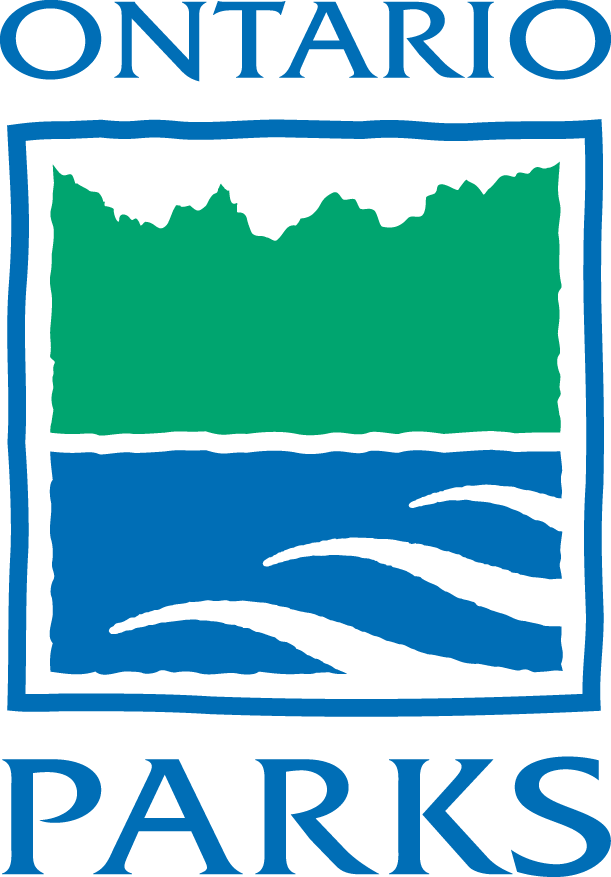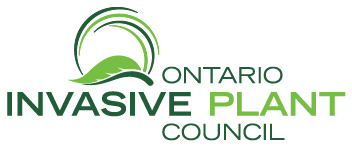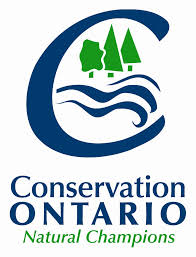 Board of Directors

Don Pearson

Chair

Caroline Biribauer

Vice Chair

Conservation Ontario

Mark Helm

Secretary

Chris Turner

Treasurer

Owen Williams

Ontario Invasive Plant Council

Dawn Bazely

Kristen Bernard

Nature Conservancy of Canada

Brian Craig

Long Point Biosphere Reserve

Alistair MacKenzie

Ontario Parks

Paul General

Ron Wu-Winter

Joshua Wise

Ontario Nature

Jessica Kaknevicius

Forests Ontario

Audrey Heagy

Bird Studies Canada

 

The CCC Team

Michelle Kanter

Executive Director

Jarmo Jalava

Director of Ecosystem Recovery

Lisa Boyce

Administrative Assistant

Tristan Bentley

I.T. Systems Administrator, Managing Editor

Lauren Selby

Event Specialist, Education Specialist

Karolyne Pickett

Carolinian Zone Ecologist

Jennifer H

Social Media Specialist

Anthea Rowe

Marketing Specialist

Betsy McClure

Go Wild Grow Wild Assistant

Kelly Johnson

Habitat Stewardship Specialist

Sarah Hodgkiss

Program Manager

Bronwen Buck

EcoTrail Specialist, Social Media & Outreach Coordinator
The Big Picture in Action
The Big Picture is a collaborative conservation strategy, created in 2000 with the support and input of our wide network of conservation partners.  The Big Picture aims to establish a viable, functioning natural heritage system to support biodiversity and healthy human communities across the deep south of Ontario.  
We have been implementing the Big Picture in collaboration with over 130 partner organizations through initiatives like our Conservation Action Plans for biodiversity hotspots, and our high-impact outreach and education initiatives under the "Grow Wild" umbrella.
Big Picture Principles focus on Critical Issues
Carolinian Canada launched a series of Big Picture Principles to provide a position and practical best practices for critical issues in the Zone. The first on invasive alien species garnered interest from a variety of sectors when released. It will be highlighted at the 2016 Ecosystem Recovery Forum. Two more are in progress focussed on climate change and natural infrastructure.
Big Picture Report Card Program Underway
The Big Picture Report Card asks "How far have we come in 15 years as a community working together for a healthy ecoregion?" At AGM 2015 we invited you to join us in developing a landscape-level Big Picture monitoring tool to inform and target our collective conservation effort.
It is often said "You cannot manage what you do not measure". We launched the "Big Picture Report Card" program as part of our strategic plan to monitor ecosystem health and recovery efforts across the Zone. In April 2015, we released a discussion paper, with support from TD Friends of the Environment. It provides a preliminary look at the data by county, showing that the Zone has half of the natural infrastructure needed for healthy landscapes. You can participate in this long range program by completing a simple Big Picture survey.  Review our discussion paper. Contribute your perspective. Identify your goals and measures for healthy ecosystems.  Showcase your biodiversity success. Share your stories to save, steward and seed the unique nature of Canada's deep south.
Carolinian Canada is a member of the Ontario Biodiversity Council and we anticipate working closely with the OBC with the Report Card initiative.
Learn More About the Big Picture Report Card
Ecosystem Recovery Program
Carolinian Canada Annual Report 2015-2016
From Landowners, to municipalities, to First Nations communities and beyond, Carolinian Canada's flagship Ecosystem Recovery Program continues to green the future with over 150 partners.
Talking about Healthy Ecosystems
One of the year's highlights was our 2015 Ecosystem Recovery Forum, hosted by the Chippewas of the Thames. Representatives from eight First Nations showcased their efforts to protect and recover species at risk at the event, which was attended by over 130 people from across southern Ontario.
Landowner Leaders Community Grows
Thanks largely to the generous support of Environment Canada in 2015-16, Carolinian Canada's Landowner Leaders Program helped ten new private landowners develop Carolinian Habitat Action Plans (CHAPs) for their properties in Chatham-Kent, Elgin, Lambton and Middlesex counties. These CHAPs include measures to protect and restore over 148 hectares of habitat for 63 different species at risk! We now have 16 full-fledged Landowner Leaders and a sizable waiting list for the popular program. Here's one of the many positive comments we've received from our cherished landowners:
"We enjoyed…putting some serious thought into our landowner plans…Spring is bursting forth as I write this, our barn swallows are back and we are grateful for living in this beautiful part of Canada. Together we can make a difference!"
Conservation Action Plans and EcoTrails make Connections
The Rouge Valley Signature Site Conservation Action Plan was completed in collaboration with eight local groups.  A public launch is anticipated at our 2016 Ecosystem Recovery Forum in Toronto.  We and our partners have now completed CAPs for all 17 biodiversity hotspots in the ecoregion!
As part of Carolinian Canada's contribution to implementing Conservation Action Plans in Chatham-Kent, we completed a detailed life science inventory, restoration plan, invasive species plan and outreach plan for the Canada South EcoTrail. The decommissioned rail corridor spans the breadth of the large municipality and provides amazing opportunities for recreation, nature appreciation and habitat restoration. Fourth-year Western University students helped research aspects of the restoration plan through their Community Engaged Learning program.
Healthy habitat actions were promoted through the Carolinian EcoTrail Network in Essex and Middlesex. Leamington Monarch EcoTrail joined our EcoTrail Network in early 2016!  The Dorchester Mill Pond EcoTail launched a Frog and Turtle revitalization program with support of the Municipality of Thames Centre and Northdale Public School students who created a large trail sign. This year, we launched a new EcoTrail Network website where you can explore partner trails, share EcoTrail stories and grow wild by taking action to green the future in your community.
Big Picture Services come to First Nations Communities
Through our Big Picture Services initiative, we conducted species at risk inventories at Chippewas of the Thames and at Kettle and Stony Point First Nations. Highlights included the discovery of endangered Prothonotary Warblers and Acadian Flycatchers, and many other rare species and habitats on well cared-for First Nation lands.
Prothonotary Warbler, Acadian Flycatcher, and Fieldwork at Chippewas of the Thames. Photos: Jarmo Jalava
Ecosystem Outreach goes International
Our Big Picture messages to restore healthy functioning ecosystems in Canada's "Deep South" reached over 250,000 people via television, radio and social media. We gave presentations and workshops to many hundreds of stakeholders (practitioners, landowners and youth) across the Zone, as well as internationally at NatureServe's Biodiversity Without Borders conference in Michigan.
Our Ecosystem Recovery Program informs all aspects of Carolinian Canada's work.  See more highlights in the Big Picture and how it helped raise $3,000 in Members.
It's amazing what can be accomplished on a shoe-string!
The Green Adventure and Garden Expo
Go Wild Grow Wild was launched on April 18, 2015 with over 80 exhibitors and partners. As a first time event, the response was incredible with 1,700 attendees, 14,000 unique web visitors, 20 workshops, demos and interactive exhibits, a climbing wall, native plant sale and a hugely popular Junior Adventures program with 8 booths and workshops designed for youth.
What People Had to Say About Go Wild Grow Wild 2015!
"This show is a one-of-a-kind opportunity to engage with a very targeted audience interested in adventure and outdoor tourism"
...
"Great vendors, local interests, and target market"
...
"Great energy and enthusiastic talks"
...
"...amazing people and networking"
...
"Awesome crowd and turnout"
...
"Well targeted audience"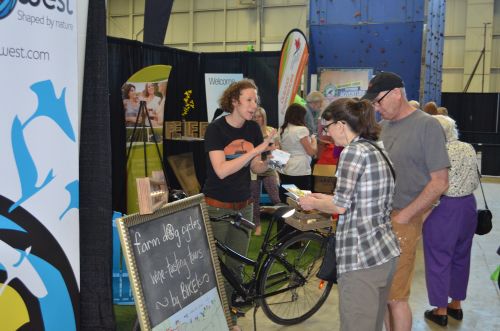 92% of attendees were inspired to participate in more nature-based recreation
77% of attendees want to get involved in more habitat projects
Photos: Owen Williams
Go Wild Grow Wild Stayed Strong in 2016!
Volunteer Support at GWGW 2016
GWGW experienced an overwhelming response from the community.  Volunteers across many demographics came out to support our expo.  University of Western Ontario Master's of Environment and Sustainability Program students, East Elgin Secondary School's Environmental Leadership Program and many keen adults from across the community assisted staff in delivering a quality expo.  A large number of our volunteers came from Catholic Central Secondary School.  Lead by two amazing teachers, Ms. Veronica Sferrazza and Dan Vanlieshout, gathered 25 students to come out for the day!!!   We are so very thankful to the dedication and support from all of our volunteers!   We look forward to working with you again!
Partner Profile
GWGW has been very fortunate to connect with over 114 partners and sponsors for the 2016 expo.  We are looking forward to building on this support to make 2017 to inspire people to Get Active and Go Green!  One of those partners, Ontario NativeScape has supported the development and implementation of the Wild Child passport.  Expanded this year from their support and other partners, our Wild Child program was able to offer a passport program listing 10 booths geared for youth, and 8 special features including birds of prey and reptiles at risk shows, a climbing wall, story-time and so much more.  Thank you Ontario NativeScape for your support!  We are thankful to all of our partners who continue to support GWGW and make it a success. 
The Carolinian Canada Coalition Network
AGM 2015
Carolinian Canada's AGM took place on the eve of the first Go Wild Grow Wild Expo, brining together expo exhibitors, sponsors, and members for an evening of networking, awards, and special announcements.
Big Picture Report Card Project Launch
At AGM 2015, Carolinian Canada launched a new project to develop a landscape-level monitoring tool for use by diverse stakeholders to help inform, target and track conservation efforts.  Read more about the Big Picture Report Card - click "the Big Picture in Action" above.
Awards 2015
2015 Carolinian Canada Award Recipients
At AGM 2015, Carolinian Canada honoured Rob and Eleanor Ward of Union, Ontario with the Lifetime Achievement award. Jarmo Jalava, Carolinian Canada's Program Director, describes the Wards as dedicated volunteers who enthusiastically steward imperiled grassland birds, provide habitat to many Species at Risk and assist in Natural Heritage Inventories.
Three individuals who have protected the natural habitat of Carolinian Canada through exemplary volunteer and land stewardship efforts also received awards. They include Al Driedger, and Grant and Mary-Ann Harvey. Danika Bax and JackieRyan received awards in the youth achievement category, and Peter Cloud Sr. received the Chair's award in recognition of his outstanding contributions toward healthy ecosystems.
The Essex Region Conservation Authority was honoured with a group achievement award for outstanding work towards the protection of natural habitat. The Garden Club of London, Lambton Shores Nature Trails and the Delaware Nation were also awarded group achievement awards in recognition of their trail development and outreach work.
Read More About the 2015 Award Recipients
Our Network
Carolinian Canada's success is thanks to the strength of our network. Over 5000 groups and individuals in our core network represent stakeholders at every level who save, steward, and seed healthy ecosystems.
Media Reach
Publications great and small are writing about us! Our Big Picture messages to restore healthy functioning ecosystems in Canada's "Deep South" reached over 250,000 people via television, radio and social media. Articles and events were promoted from Windsor all the way to Toronto in one of the Coalition's most successful media pushes yet.
Social Media Explosion
The Go Wild Grow Wild Team and Volunteers crafted a winning social media strategy through Facebook and Twitter to significantly expand the Coalition's reach and audience. Carolinian Canada's platforms now boast over 2000 followers, and in the months leading up to the expo saw an explosion of activity and over 50,000 views.
Carolinian Canada Volunteers Matter
Volunteer Profile: Jennifer H.
Jennifer H. volunteered to lead Carolinian Canada's social media efforts by contributing content regularly during the lead up to the 2016 Go Wild Grow Wild Expo, helping to set the ground-work for a strengthened online community. This is what she has to say about herself:
"My goal is to build a larger community in support for the Carolinian Zone. I'm passionate about biodiversity storytelling and science communication. I believe scientifically, visually and artistically we can draw more interest to the ecosystem through the use of pictures, maps, and infographics. Specializing in land stewardship; I've worked with a variety of stakeholders to build long term commitments in support of biodiversity, species at risk, and nature.  I'm hoping that by using both art and science to tell a story, we can expand upon the work CCC is doing, and bring in new support to protect and restore green space in Canada's heavily populated south."
Thank you to all of our volunteers and in-kind partners, including over 200 groups and individuals!
Network Impact
Recycling with PURPOSE: Local Student's Recycling Business Donates to Carolinian Canada
Photo credit: Kathleen Blake-Pluzak
Quinton and Blake Pluzak started a recycling business 4 years ago when they were 11 and 12 years old, calling their business Pluzak Useful Recycling Protecting Our Sacred Environment (PURPOSE).  They provide their own bins to their frequent customers (mostly neighbours and friends) and collect aluminum cans and returnable glass bottles. Both boys are active volunteers in the community and are avid outdoorsmen as well, with a great deal of respect for the natural environment.
In 2015, the boys made a $300 donation to the Carolinian Canada Coalition.  Blake and Quinton said "We selected Carolinian Canada because we wanted to partner with an organization that has values similar to ours, that actively cares for the environment.  Our family has a cottage in Port Franks and the two of us are avid fishermen, cyclists, and rowers at Fanshawe Conservation Area.  The Carolinian Canada Coalition was a natural fit!"
Revenues
$384,231
Government: 46%
Private: 29%
Earned: 25%
Expenses
$382, 625
65% Ecosystem Recovery
28% Go Wild Grow Wild
3% Bootcamps
1% Big Picture Report Card
3% General
Jarmo's Big Year Overshoots Goal
Our Director of Ecosystem Recovery, Jarmo Jalava, completed his "Big Year for the Big Picture" fundraiser on December 31, by seeing 287 bird species in the Carolinian Zone, and 300 in Ontario, over the year, raising almost $3,000 in support of Carolinian Canada's Big Picture efforts. Many thanks to all who sponsored Jarmo 'by the bird' and a big welcome to new members!
Scanning the dawn skies for migrants at the Tip of Point Pelee. Photo: Tony Glenesk

For a few years, I'd been considering doing a "Big Year" of birding in celebration of Carolinian Canada's 30th anniversary. Well, in 2015 I finally took the plunge and made the pledge! What had held me back was that for the "30:30" campaign I thought it would be nice to try the extreme challenge of observing 300 species of birds within the Carolinian life zone of Ontario within one 12-month period. With no small amount of birder's luck and the willingness to be "on-call" whenever a rare bird is reported this might be doable, but would involve burning A LOT of carbon and sacrificing a bit too much family and work time.  So, I set a more modest goal of trying to observe 270 (3 X 3 X 30) species in municipalities that overlap with the original Carolinian Canada boundaries. Even this wouldn't be a cinch.  Anyway, the most important thing was to support Carolinian Canada.  I reached my goal of 270 species for the Carolinian Life Zone on September 3 on the Hamilton-Burlington waterfront.  It was a rare Sabine's Gull -- FOUR of them, actually!  And on December 27 I saw my final addition the 2015 Carolinian zone list, a Thayer's Gull at the Wildwood Reservoir near St. Mary's, Ontario, which brought the year's total to 287!  Along the way I had the chance to criss-cross the life zone, visiting many of Carolinian Canada's outstanding biodiversity and birding hotspots – Point Pelee, Rondeau, Long Point, the marshes of Lake St. Clair, The Pinery, Kettle Point, Long Point, Backus Woods, the Niagara River, and many more natural treasures.  I met may fine and friendly folks along the way.  And I saw some fabulous birds, including a Chuck-Will's-Widow, a Mississippi Kite and a Painted Bunting.  In the end, I came within a few hundred dollars of my $3,000.00 fundraising goal – what a great Big Year it was!
- Jarmo Jalava, Director of Ecosystem Recovery
50 groups and 140 individuals were members in the Coalition this year.  Our active network includes 5,000
Cannopy Member Groups

Association for Canadian Educational Resources (ACER)
Boggio Family Pharmacy
City of London
Conservation Ontario
East Elgin Secondary School
Essex Region Conservation Authority
Forests Ontario
Garden Club of London
Grand River Conservation Authority
Kettle Creek Conservation Authority
Lambton Wildlife Incorporated
London Environmental Network
Long Point Basin Land Trust
Lower Thames Valley Conservation Authority
Mississaugas of the New Credit First Nation
Native Trees and Plants
Nith River Native Plants
North American Native Plant Society
Ontario Invasive Plant Council
Ontario NativeScape, a division of Rural Lambton Stewardship Network
Ontario Parks - Pinery Provincial Park
Parks Canada
ReForest London
Society for Ecological Restoration
Thames Talbot Land Trust
The Nature Conservancy of Canada
Upper Thames River Conservation Authority
West Elgin Nature Club

Seedling Member Groups

Conservation Halton
Dancey Family Farm
Dorchester Mill Pond Committee
Greening Niagara
Haldimand Stewardship Council
Ingersoll District Nature Club
Jennifer Lawrence and Associates Inc.
Lambton Shores Nature Trails
Long Point Region Conservation Authority
Long Point World Biosphere Reserve Foundation
Norfolk Field Naturalists
The Naturalized Habitat Network
University of Western Ontario

Heritage Member Groups

Ausable Bayfield Conservation Authority
Bird Studies Canada
Climate Action
Friends of the Rouge Watershed
Nature London
Port Rowan Heritage Association
---
Visionary Patrons

Brian Craig
Marc Dupuis-Desormeaux
Don Pearson
Audrone Sinkevicius

Nature Backers

Dawn Bazely
Michelle Kanter
Gordon Nelson
Caroline Odette
The Smith Family

Sustaining Sponsors

Fred D Cass
Deborah Dale
Mark Helm
John Irish
Jarmo Jalava
Mike & Ruth John
Burke Korol
Jacquline Lorimer
Daniel Shoag
Don Sutherland
Chris Turner
Allen Woodliffe

Friends

Jessica Kaknevicius
Marlene Allen
John Ambrose
Elaine Balpataky
Peter Banks
Mindy Blinkhorn
Marnie Boldt
Bronwen Buck
James Buff
Louise Campbell
Tom Chatterton
John Clipsham
Chris Dancey
Jane Delamere
Sally Dood
Doyle & Patty Brush
Suzanne Edgar
Nathan Garber
Sarah Hodgkiss
Susan Hodgkiss
Mary Hooydonk
Lorraine Johnson
Nikki May
Katherine Oginsky
Oxford Learning
Cathy Quinlan
Regan & Daniel Jubenville
Margaret and Jim Rule
Ian Seddon
Karen Snider
Bernie Solymar
Ron Wu-Winter

Donors

David Ainslie
Pamela Alambets
Jennifer Alexopoulos
George Argenti
Dave Baird
Cheryl Barendregt
Brian Bentley
Kristen Bernard
Caroline Biribauer
Marianne Botosan
Virginia Brown
Brian Calvert
Jeffrey Carter
Anita Caveney
Stan Caveney
Joan Charlton
Natasha Collins
Simon Courtenay
Wendy Cridland
Tara Darling
Dave & Kathy Townsend
David Olds & Sharon Lovett
Stephen Douglas
Jane Dunning
Loree Elgie
Claire Elliott
Alexandra Emery
Dave Ferguson
Diamond Fotiadis
Chris Fraser
Paul General
Kaitlin Gibbens
Janice Gilbert
JeanneAnne Goldrick
Stephanie Gowan
Carla Grant
Christine Gross
Audrey Heagy
Marie Janicke
John & Kerry Cowan
Dorothea Kanter-Bentley
Kenneth & Susan Bechard
Daria Koscinski
Liana Kreamer
Nathan Langley
Jon Larson
Rene Lazarowich
Katherine Levan
Janice Levangie
Chantal Lucarelli
Kelly Marshall
Sally Martyn
Emily Mazi
Sandra McCubbin
Ryan McDaniel
Val McGee
Gail Meyer
Kate Monk
Gavin Morham
Michael Naismith
Maggie Nelligan
John D. Nolan
Marilyn Ohler
Joseph Peter
Carol Richardson
Marlee Robinson
Tina Rodger
Rike Schieven
Julie Skodak
Kim Smale
Diane Smith
Emily Stahl
Tony Van Oostrom
Jen van Overbeeke
Bernie VanDenBelt
Sally Vernon
Daniel Vining
Mary Ellen Wales
Owen Williams
Sandra Wilson
Warren Wishart
Rick Wukasch
Anne Wynia
David Zackon
Kasia Zgurzynski