100 Easy-to-Grow Native Plants with Lorraine Johnson
In this illustrated presentation, Lorraine Johnson will inspire you to consider growing native plants in your garden--not only for the beauty these easy-to-grow plants provide, but also for the many environmental benefits. Whatever your garden conditions--sun, shade, moist, dry--there are many great native plants to choose from, and Lorraine will introduce you to a wide array.
Lorraine Johnson is the author of numerous books related to environmental issues and gardening with native plants. Her popular book 100 Easy-to-Grow Native Plants for Canadian Gardens (Douglas & McIntyre Books) has recently been published in a revised, third edition. Lorraine is past president of the North American Native Plant Society.
Discovering Ontario by Canoe with David Lee
As an avid canoeist, David has canoe tripped throughout many regions of the province. In his pursuit to experience new routes, documented or otherwise, his adventures have taken him far and wide across the province. Join him as he shares many of these incredible and diverse landscapes through his photos, and as a bonus, hear the stories that go along with it. As you can imagine, his adventures have put him in equally unique and confounding situations as well, which weave a great story of misadventures around a campfire. Be awed, be humoured, be amazed and entertained, but most of all, be inspired to seek your own adventure.
David Lee is an avid canoeist who has fallen in love with wilderness canoeing and adventure. His initial adventures may have been closer to home in the 'controlled confines' of a provincial park, but in time, he discovered that there was much more available to him. With an entire country laced with endless waterways and bodies of water, he found the ultimate playground literally at his feet. All he now had to do, was step out and discover it. To that end, he is doing his best to realize and fulfill this passion of his. From when the ice melts to when it freezes again, you'll find David on adventures that range from weekend adventures to 3 week long expeditions. On raging rivers, to calm placid lakes, to bogs with barely enough water to paddle through, to dry creek beds, you'll find David tackling whichever route that presents itself to him next.
Wetlands: A 'Turtle-ly' Incredible Biodiversity Hotspot with Leanne Collett
In this workshop, we will 'travel' to a wetland and learn about all the 'toad-ally' awesome reptiles and amphibians that live right in our own backyards! You will learn all about Ontario's turtles and learn how you can protect them through the Ontario TurtleTally program. You will meet a real-life zookeeper and hear about all the awesome conservation projects going on at the Toronto Zoo. You can even take a 'shell-fie' with our amazing replica turtles!
Leanne coordinates the Adopt-A-Pond Wetland Conservation Programme at the Toronto Zoo. She is passionate about conservation and biodiversity and sharing this knowledge with the public to inspire and catalyze change. Her favourite animal is the Wood Turtle and she loves talking to people about the incredible world of wetlands!
Build a Home for Brilliant Bats! with Toby Thorne
Don't be scared to come to this workshop and learn all about your neighborhood bats. Toby from the Toronto Zoo's Native Bat Conservation Program will introduce you to the eight species of bat in Ontario. We will learn some amazing bat facts, and bust some of the myths and fears that surround them. By the end, you will know all about the important role bats play in the natural world, as well as the threats they face. The workshop will end with a bat house building activity where you can make your own wooden bat house to take home and help bats in your garden!
Toby caught his first bat at the age of 11 and has never looked back. He spent his teenage years chasing and learning about bats in the UK, eventually reading Biology at the University of Oxford. Afterwards, he moved to Ontario for a master's researching bats with renowned bat expert Dr. Brock Fenton. Since completing his master's he has continued to work with bats in Ontario, developing bat projects for the Ontario Land Trust Alliance and most recently the Toronto Zoo.
An introduction to the world of birds and birdwatching with Jody Allair
Birds are one of the most the most conspicuous and captivating groups of animals in nature. With their vibrant colours and fascinating behaviours, you'd be hard-pressed to find a better subject matter for sparking people's interest in the natural world. Join Bird Studies Canada's Jody Allair for an introduction to the world of birds and birdwatching. We'll cover such topics as how to learn to identify birds, what equipment you need and where to look for birds in Southwestern Ontario.
Jody Allair is an avid birder and naturalist who enjoys sharing his enthusiasm for the natural world. Jody has been birding and banding since his teens, when he began volunteering at Long Point Bird Observatory. As Biologist and Science Educator for Bird Studies Canada (BSC) since 2006, Jody conducts various educational and outreach activities in addition to his research and fieldwork. He coordinates BSC's Bird Science and Environmental Education Program, and the Southern Ontario Forest Birds at Risk Program. Jody enjoys exploring the outdoors and traveling and leads birding tours with Canadian-based Eagle-eye Tours to Alberta and New Zealand.
Creating Butterfly & Pollinator Habitat with Andalyne Tofflemire
How can each of us make a difference by helping pollinators? It only takes a few steps to create a pollinator-friendly space in your yard, garden or community to make a significant difference. Come for a colourful presentation that will introduce you to the world of pollinators and how to attract them to your yard. Participants will be able to take home a "seed bomb" to start introducing native wildflower seeds to their yards.
Andalyne Tofflemire has been proud to be the Conservatory Manager & Naturalist at Cambridge Butterfly Conservatory for the past 7 years. She loves to share her passion for insects and pollinators through guided walks, presentations, and public events at the Conservatory as well as local nature clubs and festivals. The last few summers she's been hosting evening moth-ing events to introduce people to the mysterious world of moths!
Tree Bee - a mobile tool that connects you to the trees in your community! with Jessica Kaknevicius
Join Forests Ontario as we explore the trees using our new Tree Bee tool. This mobile site provides you with an easy to use identification tool to help you learn, map and capture the trees within your own community. Create your own tree inventory for your backyard, local park, community space or school. The site also introduces you to Heritage Trees across Ontario - our legacies in the landscape that tell the stories of our history. Come learn how to use the site and bring your mobile device - great for kids, families and tree enthusiasts! Learn more at www.treebee.ca
Jessica holds a Masters of Forest Conservation and an Honours Bachelor of Science from the University of Toronto. She has been with Forests Ontario (previously the Ontario Forestry Association) since 2009 heavily focused on building the education and awareness programs. Her current work aims to dispel myths and broaden the understanding of sustainable forest management in Ontario. Jessica has previously worked in community tree planting and restoration work, chain of custody auditing in sustainable forest management, and research. Above all, Jessica is passionate about directly engaging with youth and the public to talk about our forest resources.
Maps, Apps and Amphibians & Reptiles with Smera Sukumar and Jessica Ferguson
Discover how you can contribute to conservation by submitting your sightings of reptiles and amphibians! The Ontario Reptile and Amphibian Atlas (atlas) is a citizen-science project that tracks the distribution and spatial trends of reptiles and amphibians across the province, over time. This is particularly important as 75 percent of reptiles and 35 percent of amphibians are listed as nationally and provincially at-risk in Ontario.
Smera Sukumar (Conservation Science Assistant): Smera joined Ontario Nature in spring 2016 to assist with the nature reserves and citizen science programs. She recently graduated with a M.Sc. in biodiversity and conservation from the University of Leeds, U.K. where she studied the effects of urbanization on bats in England. Smera lived in the Middle East before immigrating to Canada as a young child, where she developed her passion for wildlife and the outdoors.
Jessica Ferguson (Atlas Area Coordinator): Jessica is a passionate conservationist who believes that education is a critical component of wildlife and ecosystem conservation. She has worked as a conservation educator for the past 5 years, and holds a particular passion for native reptiles and amphibians. Jessica has been an active Ontario Reptile and Amphibian Atlas volunteer for 4 years, and currently acts as the Crowe River watershed coordinator.
Home Check Up for Green Living with Greg Sandle
The Home Check-Up is a talk offered by the City of London, that provides you with tips on conserving energy and water, information on incentives and other resources to help you take actions that could save you money. By using images taken by a thermal camera we explore areas in the home where heat loss is happening and what you can do to correct it.
Greg Sandle is the Environmental Outreach Coordinator for the City of London. He was born and raised is London and has work for the City for the last 16 years. In his job he enjoys finding unique ways to connect Londoners to the many programs the City has to offer. One of his main hobbies is to travel the world with his family and explore the roads less traveled.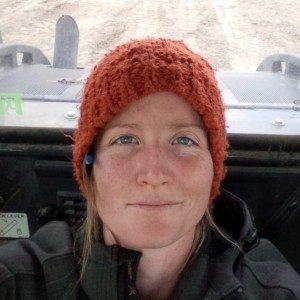 Creating Backyard Habitat for Amphibians with Rachel Voros
This workshop will outline all the important elements involved in creating an earth friendly habitat for amphibians (and other pollinators/insects), and highlight the importance of water source/pond & the inclusion of native plants natural elements will be discussed.
Naturalization Division Manager A wilderness explorer from a young age, Rachel caught the outdoors bug early on. In addition to being a key member in several naturalist groups in high school, she graduated from University of Guelph with a diploma in Environmental Management and earned a post-graduate certificate in Ecosystem Restoration from Niagara College. She joined the team in 2011, and tends to restoration projects and the native plant nursery. Her focus at Quiet Nature is on environmental conservation, restoration, and naturalization, or as she puts it, "where wild things are invited to be wild, and are appreciated for the services they provide."
Keepin' It Native: The Best Trees to Plant in Your Yard with Jake Martell
Learn about the top ten best native trees for your yard from ReForest London! Our talk will provide you with the skills to properly plant a tree in your yard. Find out how to choose the right tree for the right location, what you need to do before you put the shovel into the ground, caring for your tree and disease prevention. Learn more about ReForest London at www.reforestlondon.ca
Jake Martell is an educator, a poet and an environmental activist. Jake taught with the Thames Valley District School Board from 2000-2007, and currently teaches adult learners at Nokee Kwe. As a result of working closely with Indigenous organizations, Jake has developed a deeper appreciation of environmental issues, which he hopes to address through curriculum development, education, active participation with community partners and spoken word performances.
Amphibian and Reptile Conservation in Ontario with Joe Crowley
The presentation will provide a brief introduction to Ontario's amphibians and reptiles, including their distribution and conservation status. This will be followed by an overview of amphibian and reptile decline in Ontario, the key threats they face, and the various forms of protection that they receive. The importance of these species in the ecosystem and their value to society will also be reviewed. The last part of the talk will focus on the different actions that individuals and organizations can undertake to contribute to the amphibian and reptile conservation, and examples of current amphibian and reptile conservation projects will be provided.
Joe Crowley is the Herpetology Species at Risk Specialist with the Ontario Ministry of Natural Resources and Forestry. He completed his B.Sc. in Environmental Biology in 2003 at Nipissing University and his M.Sc in Zoology in 2006 at the University of Guelph. Joe developed the Ontario Reptile and Amphibian Atlas (ORAA) program at Ontario Nature in 2009 and remains involved as a member of the ORAA steering committee. He also co-organizes and teaches an annual Ontario amphibian and reptile field course for conservation professionals. Joe is the current President of the Canadian Herpetological Society and co-editor of that organization's newsletter, the Canadian Herpetologist. He is also a member of the Committee on the Status of Endangered Wildlife in Canada (COSEWIC) Amphibians and Reptiles Species Specialist Subcommittee and the International Union for the Conservation of Nature (IUCN) Amphibian Specialist Group.
The Great Canadian Seed Challenge with Stefan Weber
Growing native plants for conservation begins with salvaging seed from wild populations. Find out how St. Williams Nursery & Ecology Centre restores habitats, and produces garden plants using source-identified, native seeds. Learn about ways you can join the effort to save local native seeds!
Stefan is a plant ecologist with the St. Williams Nursery & Ecology Centre, focusing on the restoration of uncommon species through seed salvage, and the farming of locally sourced seed for habitat recreation. He is also the founder of the Ontario Plant Restoration Alliance, which aims to enhance and grow fragmented populations of uncommon plants. The OPRA is working with regional partners to launch the Hamilton Seed Strategy in 2017. With previous experience from the Toronto Botanical Garden and Biodiversity Institute of Ontario, he has over 10 years of experience working with plants in both horticultural and natural settings. Stefan is originally from Delhi, and now resides in Hamilton.
From Lawn to Wildlife Oasis in the City with Ben Porchuk
An urban family transformed their relatively small plot of land in the heart of London to a teeming oasis of over 200 species of native plants. The insects, birds, mammals, reptiles and amphibians came 'home' to this landscape, leaving spectacular experiences, boosted urban ecology and a family realizing how easy it is to share their land with the rest of nature.
Ben has over two decades of experience in wildlife biology and ecology, non-profit management, environmental consulting, and sustainable living. Working with rural threatened ecosystems in southern Ontario and in densely population urban centres, Ben has become both a highly experienced practitioner on ecological systems recovery and an strong agent for restoring urban ecology to greater resiliency. Now living in a densely populated area of a London, Ontario, his property consists of over 200 species of native plants, including a wetland, all visited by many species of wildlife, seldom observed in the downtown of a city. His experience studying wildlife and ecosystems lead to projects sponsored by World Wildlife Fund, Nature Conservancy Canada, Ontario Land Trust Alliance, and Royal Botanical Gardens to create conservation plans for several threatened ecosystems across southern Ontario. Before the recent era of rapid renewable energy expansion, he gained expertise on living off grid
Home Sweet Hole: Cavity-nesters of Carolinian Canada with Mark Stabb
Dozens of wildlife species live in and depend on holes in trees to survive and thrive in Carolinian Canada. From woodpeckers to wrens to warblers, the diversity of cavity-nesters is surprising. Landowners can help these species by keeping trees with holes in their woodlands, and by installing and maintaining nest boxes when that habitat is lacking. Mark will present an overview of Carolinian cavity-nesters, including a conservation story about his faves, the southern flying squirrel!
Mark is the Program Director for Central Ontario - East for the Nature Conservancy of Canada. Mark grew up in Windsor, Ontario and spent 2 summer field seasons studying the nesting habits and distribution of the Southern Flying Squirrel in Carolinian Canada. Mark has worked as a biologist with the Ontario Ministry of Natural Resources and as a private consultant and environmental educator.